Sat Oct 22 2022
6 MYTHS ABOUT GLUTEN-FREE PASTA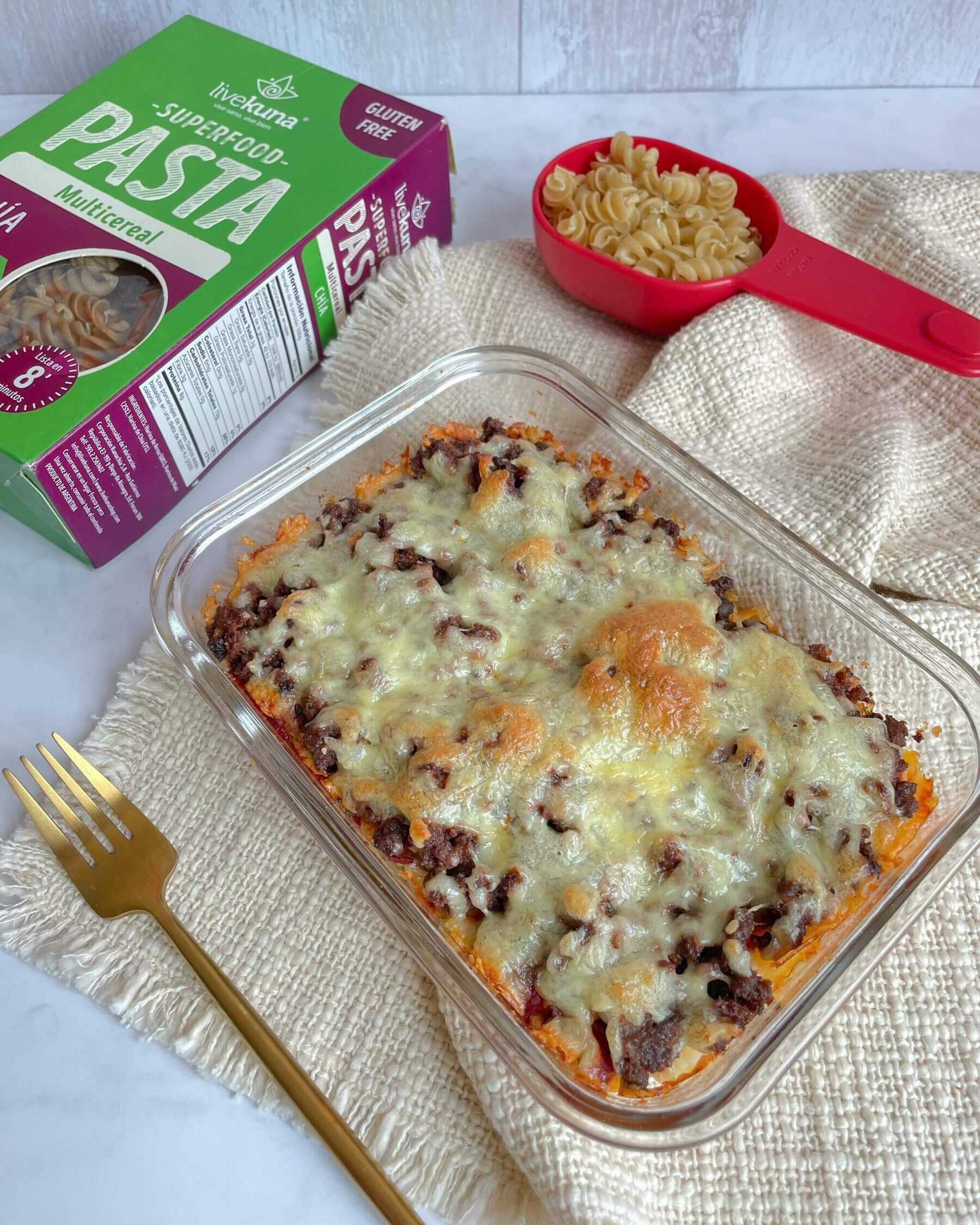 What makes a good pasta? The right thickness, the right temperature? The proper texture? Not too chewy, not too hard … Or does it come down to the ingredients that go with it? The best sauces and creams? Your great, great aunt's timeworn traditional recipe, guarded and handed down through the family for generations?
What about the actual pasta itself? Does it have to be made from the exact same kind of wheat flour that's been used for hundreds of years? New, healthy options like gluten-free pasta have opened the door on lots of debate about that very subject. And with debate comes all kinds of misinformation as defenders of the "good old days" smear the names of newcomers. Here are six of the big myths about gluten-free pasta:
It doesn't taste good
You hear this a lot — and it's just silly. If you can follow a recipe, you can make gluten-free pasta that tastes every bit as good as its glutenous cousins. Most regular pasta uses the same kind of flour, made with grains harvested from durum wheat. Gluten-free pasta can be made from many other ingredients. LiveKuna uses a diverse set of simple, clean superfood ingredients: chickpeas, kale, amaranth, chia, white beans and quinoa. Gluten-free pasta can actually open up your palate to an entire new variety of flavors. And there's a reason people say that variety is the spice of life!
It's difficult to cook
Lots of things might seem difficult the first time you try them. Making gluten-free pasta doesn't have to be one of those things. Just pay careful attention to the recipe and its suggested cook times. When you make gluten-free pasta, you're not handling grandma's old noodles. But that doesn't mean it will just fall apart the minute your pasta hits the water. Just be aware that different ingredients require different treatment. The gluten-free Chickpeas + Chia superfood pasta from LiveKuna, for instance, is a cornetti (tube pasta) that holds its shape very well.
Gluten-free pasta isn't healthy
Gluten-free pasta was actually designed FOR good health. LiveKuna is transparent in its ingredients so that customers know exactly what goes in their gluten-free pasta. From plant-based pastas that feature high-fiber like White Beans + Quinoa to multigrain pastas like Kale, which is rich in vitamin A and vitamin C, LiveKuna gluten-free pasta is a healthy alternative for anyone. There are no dyes or gums, additives or preservatives!
Gluten-free means no grains
Following a gluten-free diet, which is important for those with Celiac disease and other gluten intolerances, means eliminating grains that contain gluten. But that doesn't mean ALL grains! Ancient grains like amaranth are gluten-free. Amaranth multigrain pasta from LiveKuna is a healthy alternative filled with fiber, protein and antioxidants. Another great gluten-free grain is quinoa, which contains protein, iron and fiber. Both can be used in various baking recipes to replace regular wheat, including desserts like pies, sides like muffins, or as thickening agents in sauces and soups. And, of course, they can be the star of a good gluten-free pasta. 
Gluten-free and low-carb diets are the same
Low-carb diets typically reduce the number of carbohydrate-filled foods rather than targeting a specific type of carb. Gluten-free diets instead eliminate all foods that contain gluten, which is actually a protein. Choosing to go gluten-free can help you fight the battle against carbs, however, because lots of carb-filled foods (like regular breads and pastas) are packed with the gluten found in most wheat-based flours.
Any pasta shape can go in any sauce
OK, technically this is true. But did you know that pasta shapes (regular or gluten-free) are really designed for different types of food? Corkscrew shaped pastas like our fusilli are fantastic vehicles for thick, healthy sauces like pesto. The twisting ridges of the spiral shapes provide edges that hold the sauce! Thin noodles like linguine and spaghetti are best served in lighter sauces, oils and creams. Elbow shaped pasta like our cornetti (and other similar tubes such as penne) work well in cheesy sauces and dishes like macaroni and cheese. Smaller shapes like orzo can be essential elements in stews or soups.
Your best bet
In the end, you are going to be the best judge of gluten-free pasta — how it tastes, how easy it is to prepare, how it makes your body feel. So whether it's National Pasta Month or just a regular Wednesday night, grab a variety pack of LiveKuna gluten-free pasta, pull out a great pasta recipe, and put it to the test. You'll be glad you did!