Shop
/
Superfood Pasta - Kale 8oz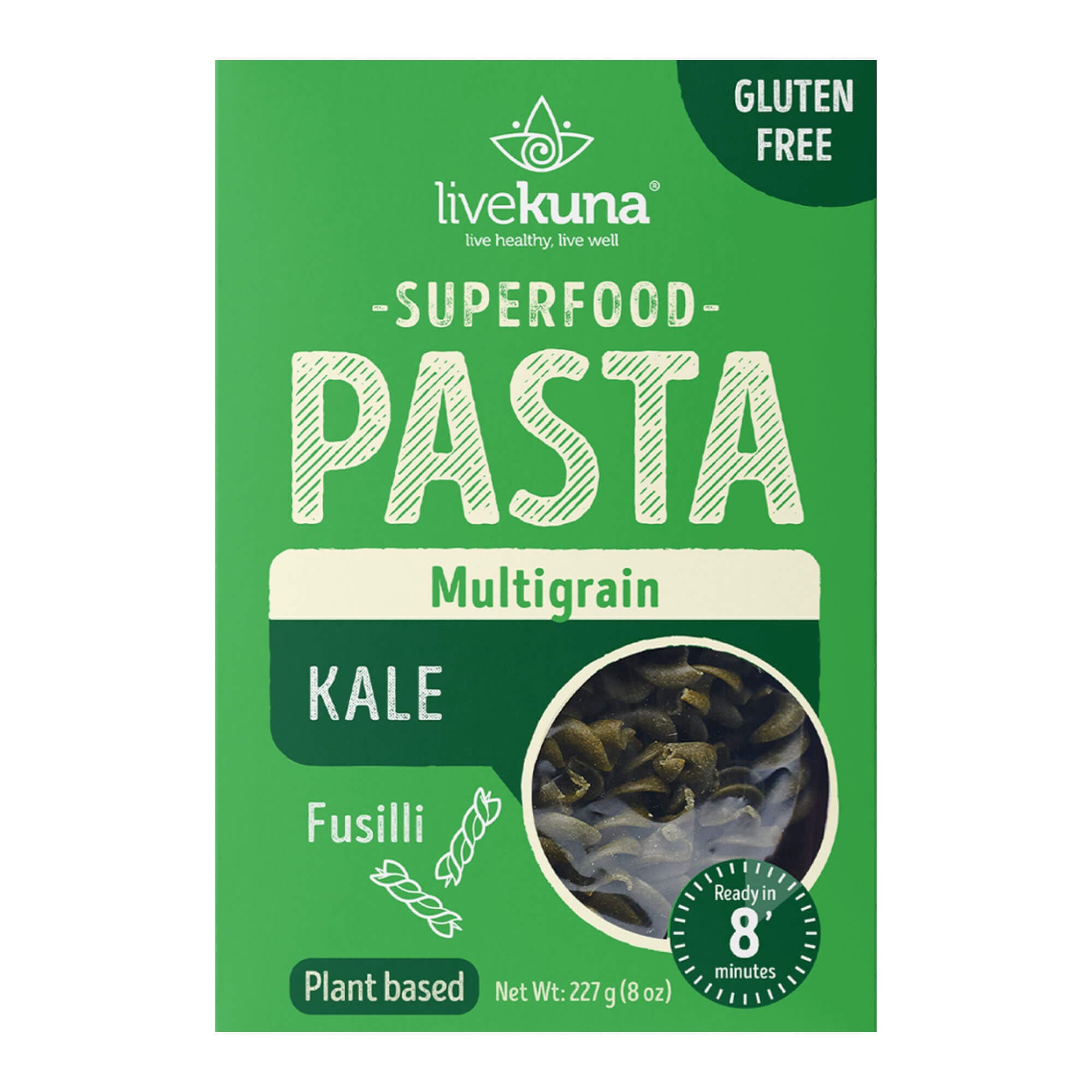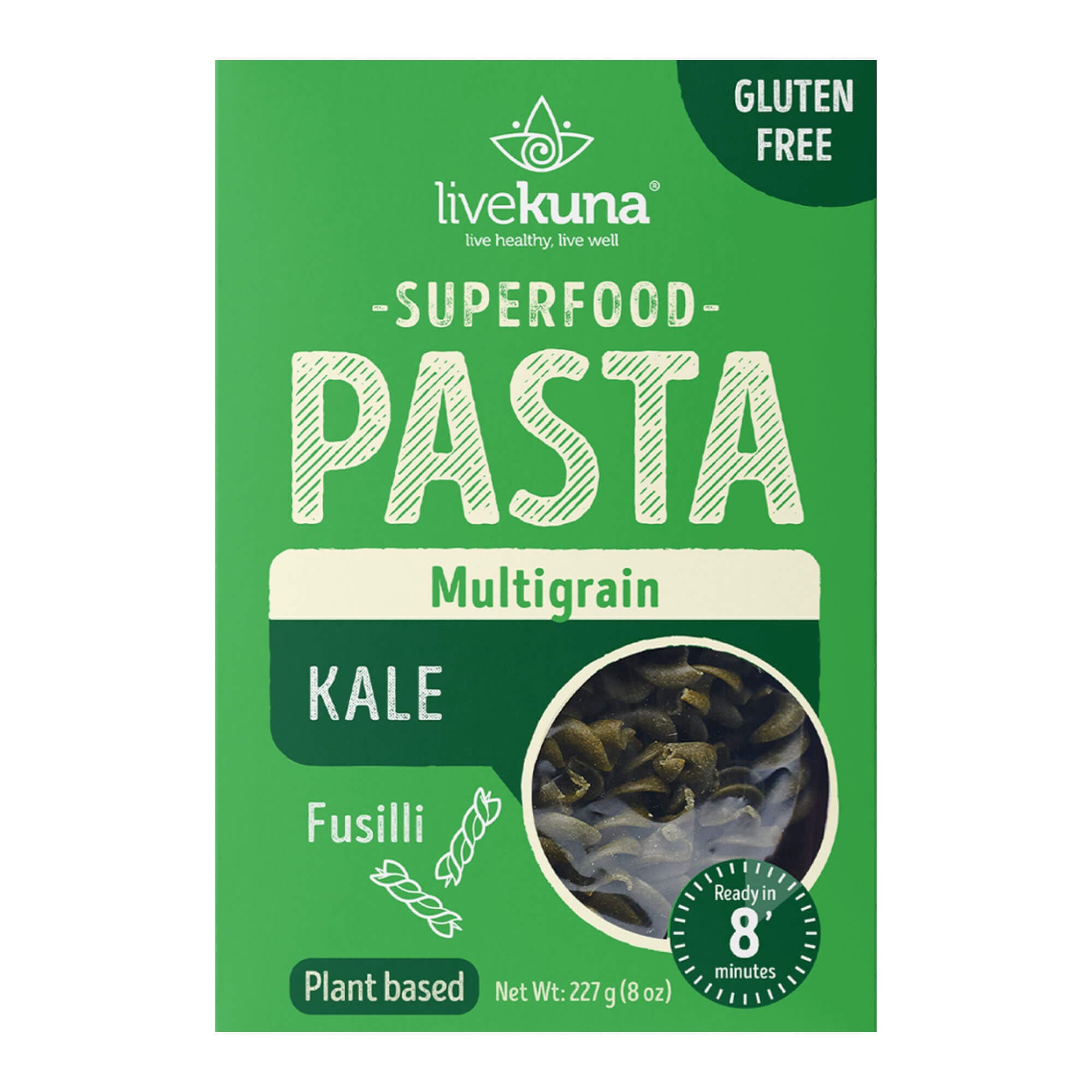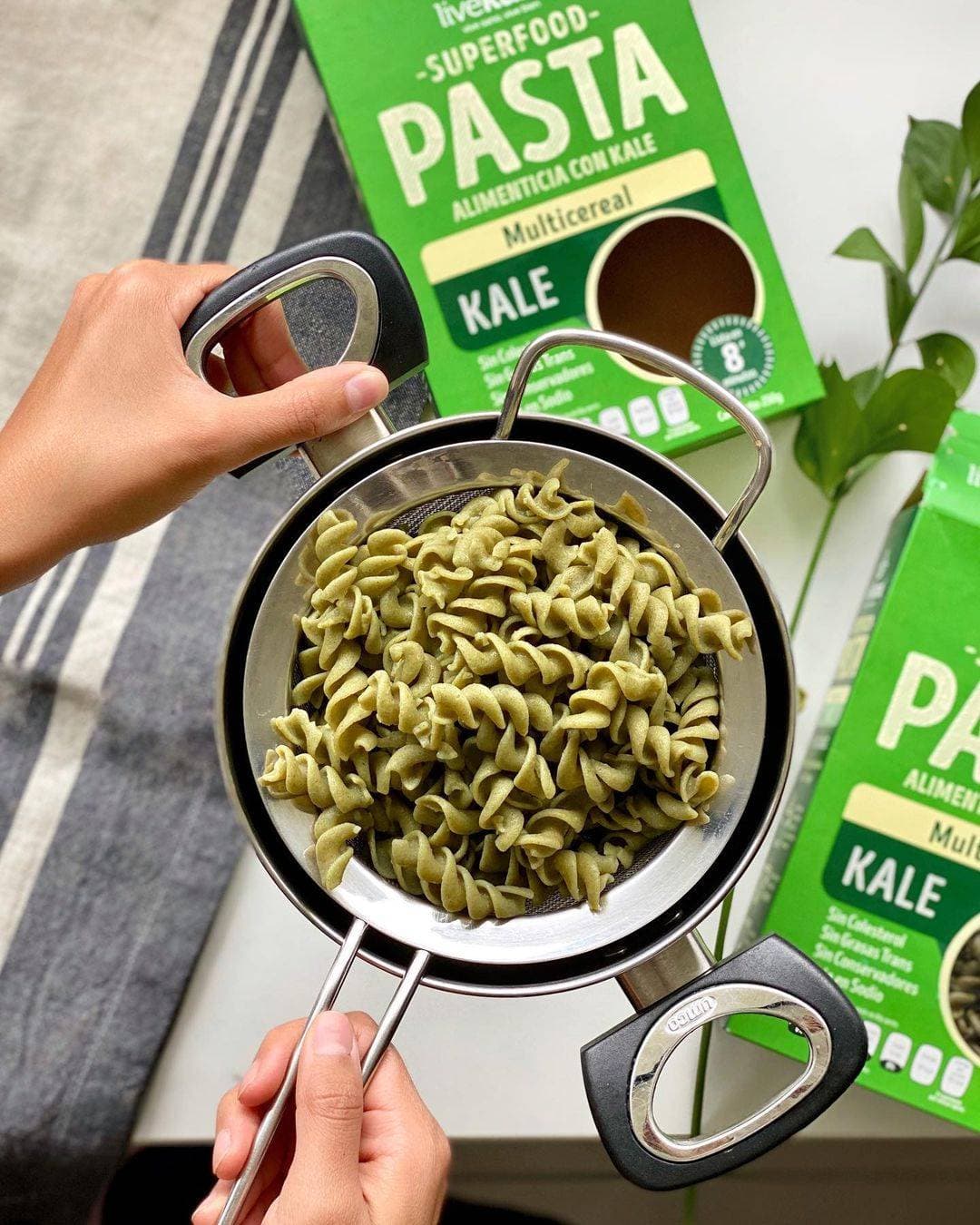 Superfood Pasta - Kale 8oz
$6.00
Or get our Variety Pack
Gluten-free, plant based, high in protein, multi-grain, ready in 8 minutes.
Rice flour, Corn flour, Kale flour. Type of pasta: Fusilli Unit Wt: 227g (8 oz)







WHAT CUSTOMERS ARE SAYING
Nice texture and flavor. This pasta is surprisingly good, it cooks as indicated and need not to cook longer. Texture is great as well as the flavor. It is made with three simple ingredients: rice flour, corn flour and kale flour. Taste reflect green - kale taste. It got around 7 g of protein and it is not so much but decent. Having kale adds some nutrients instead of just carbohydrates. It cost around 5 bucks a box, which is reasonable given the ingredients and quality.
KA
I love pasta. I sometimes buy spinach pasta or spinach noodles and this kale pasta reminds me of that but this has a more delicate texture and stronger flavor. It was easy to make. Once cooked, | added homemade pesto sauce and it was delicious. | really like that this is healthier so | can eat more of it however, after making almost all the boxes, | can say they don't all hold together. Some of them break into small pieces.
An Owner
Absolutely delicious, packed with great nutrients. Well to say these are a hit in my house is an understatement. When these first arrived I immediately had all the ingredients to make a greek pasta salad with them. The box is 8 ounces so | had to boils 2 boxes because we have a family to feed. It boils up in about 8 minutes but keep an eye on it and taste it to your liking. We prefer al dente, especially since the salad dressing will soften them up. | mixed it together with feta, kalmatta olives, green onions, parmesean, spinach and a vinegarette dressing. Refridgerate. Turned out absolutely delicious! This is a fantastic way to pasta and keep the family loaded up with proteins and fiber. This was gobbled up instantly. | have since made it again and am already on my last box. The only complaint is the size of the box. We really go through them fast since we have a family, but the overall quality of the noodle is fantastic. Love having items like this to pull from my pantry to make healthy meals.
Rk Star
Good flavor, you don't get much. You only get about 2-3 servings per box with is noticeably less than my other gluten free brands of pastas. This pretty much tastes identical to spinach based pastas, so if you like those, then you will probably like this kale pasta. It does tend to lose its shape and get a little gummy more than just a regular rice or corn pasta.
Cross-eyed cat
Pretty Good! This Kale pasta is actually pretty good. | had to boil it for 10 minutes instead of the 8 as per the instructions on the side of the box. | salted the water before boiling and that helped with the flavor. We ate it plain with some melted butter on it and no one had any complaints. | can see this being used as pasta for Italian dishes. | usually expect products like these to taste like cardboard but the taste was good and texture very nearly that of regular wheat pasta.
Loveguitar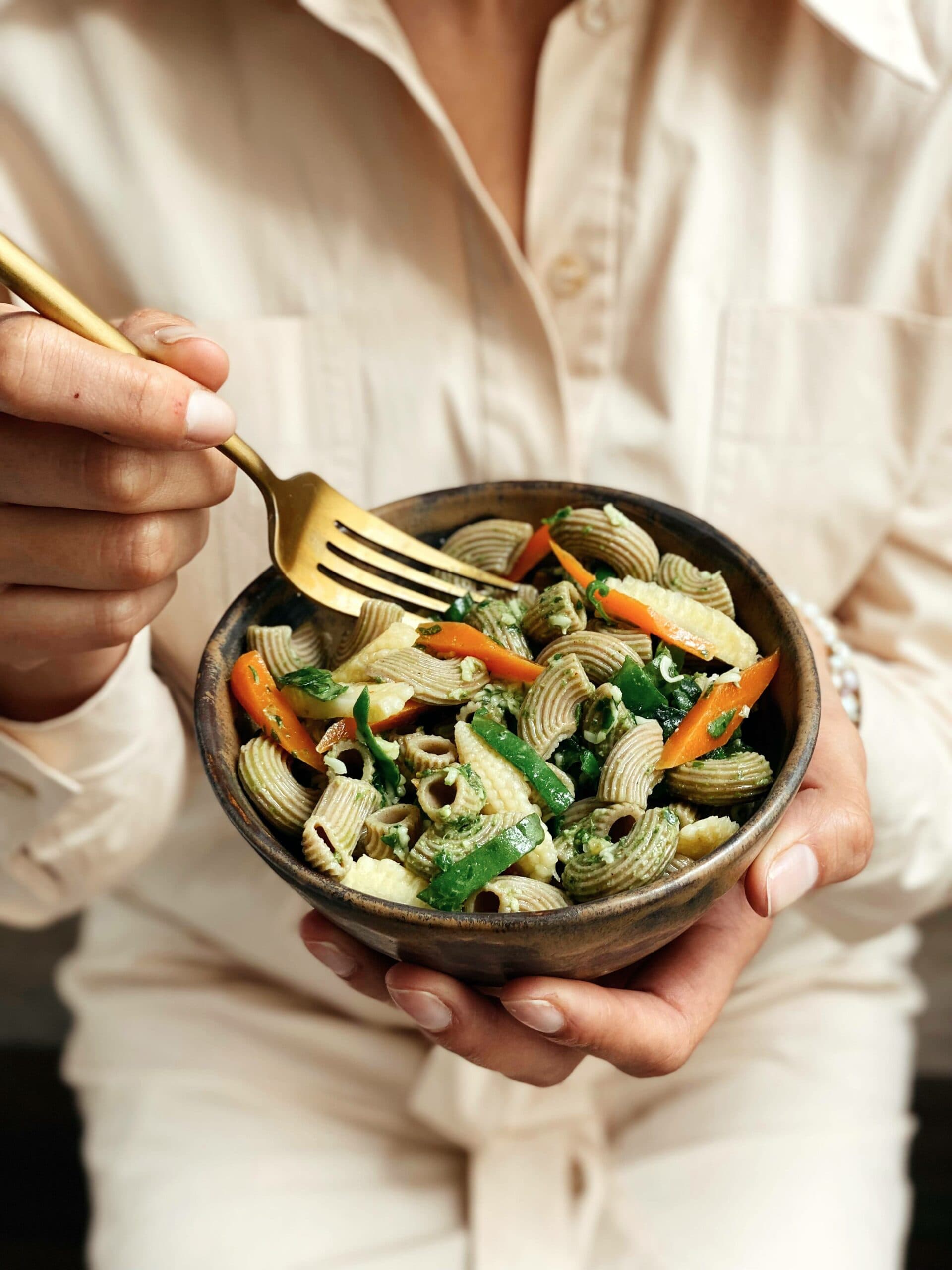 COOKING WITH LIVEKUNA
Delicious ideas that will add a superfood boost to your smoothies and shakes, baking and more!
View Recipes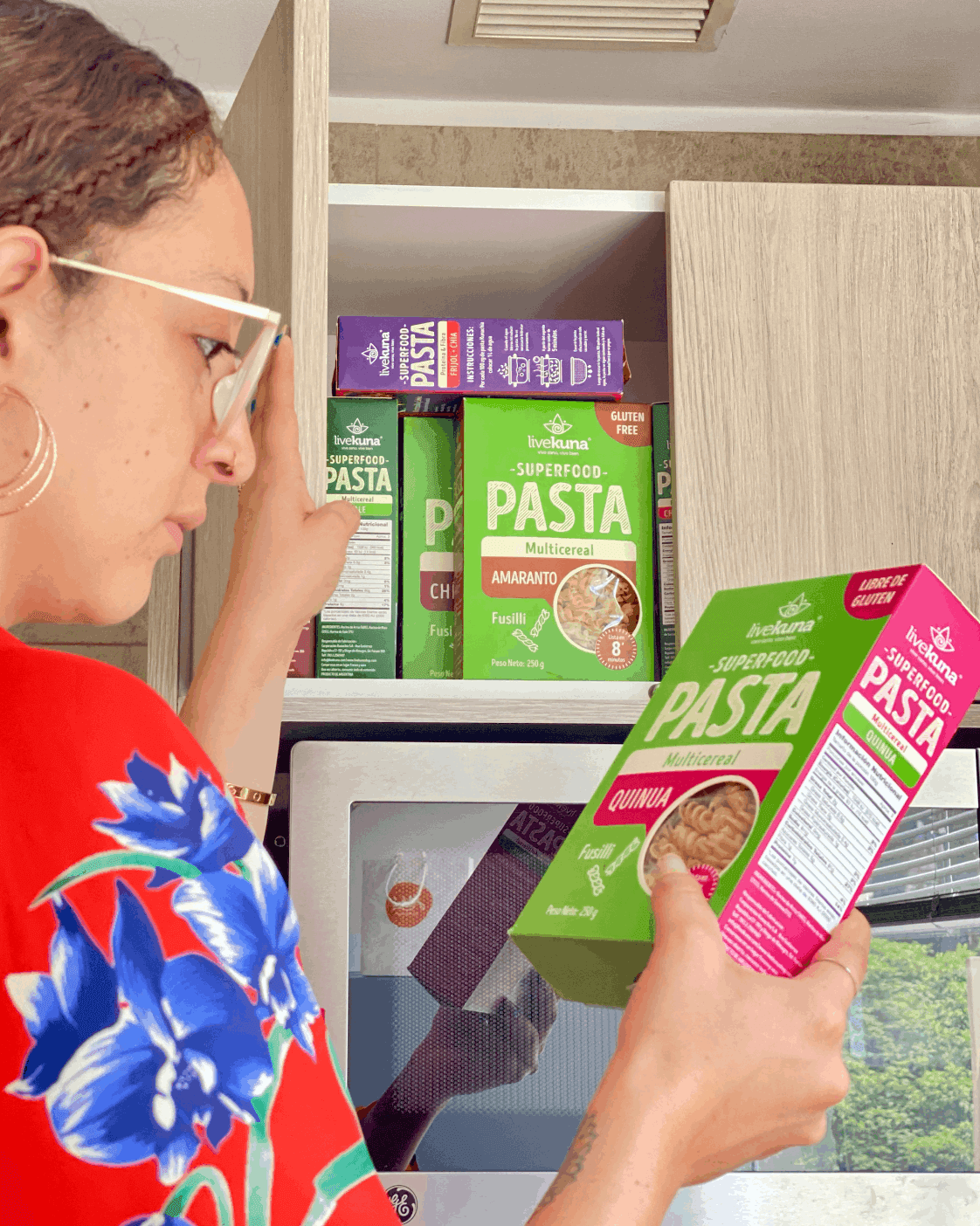 TRACE OUR ORIGINS
From chia to quinoa and cassava to bananas and plantains, our natural, allergen-free ingredients are grown and harvested ethically by a network of more than 500 local farmers.
Learn more