Shop
/
Superfood Pasta - Variety Pack (x6)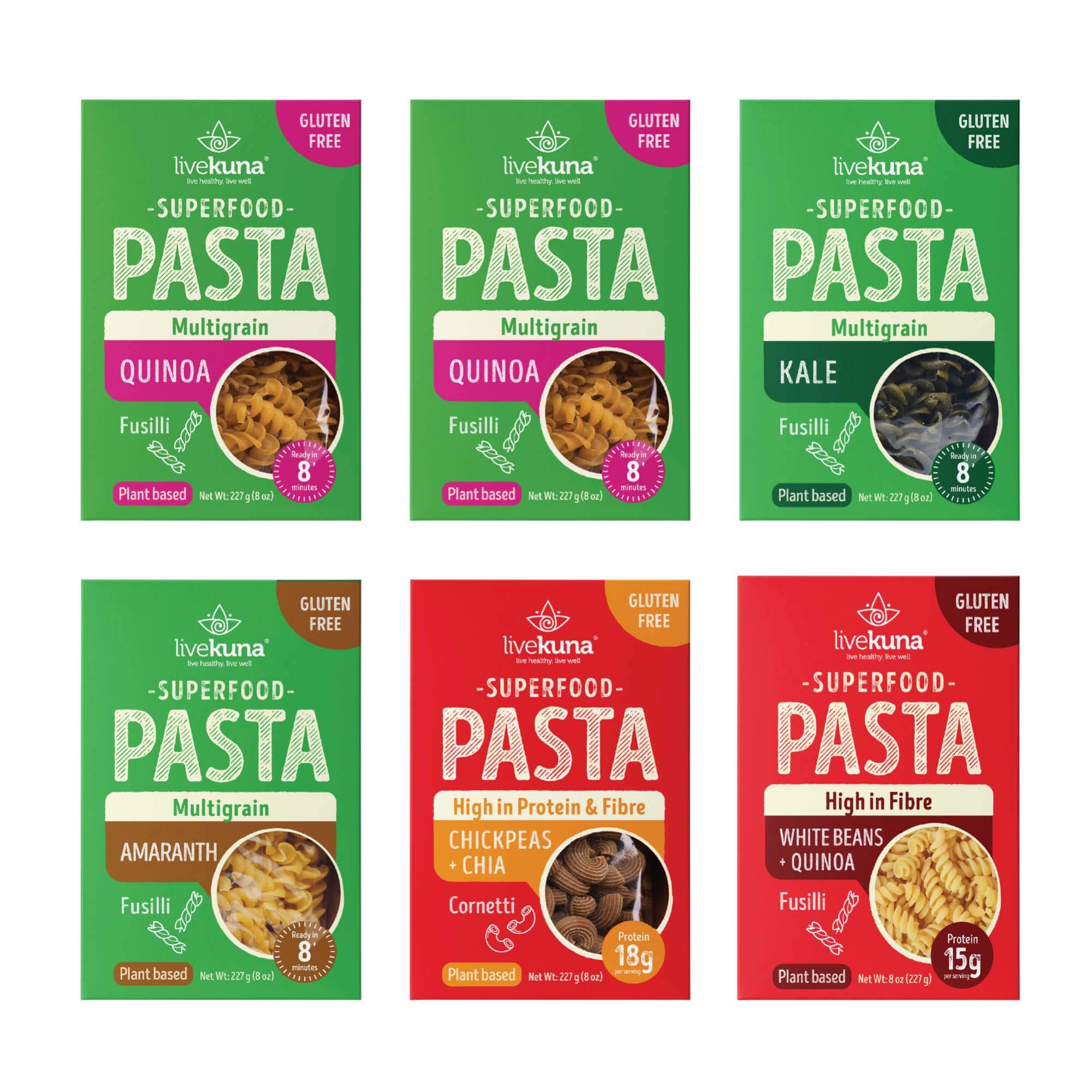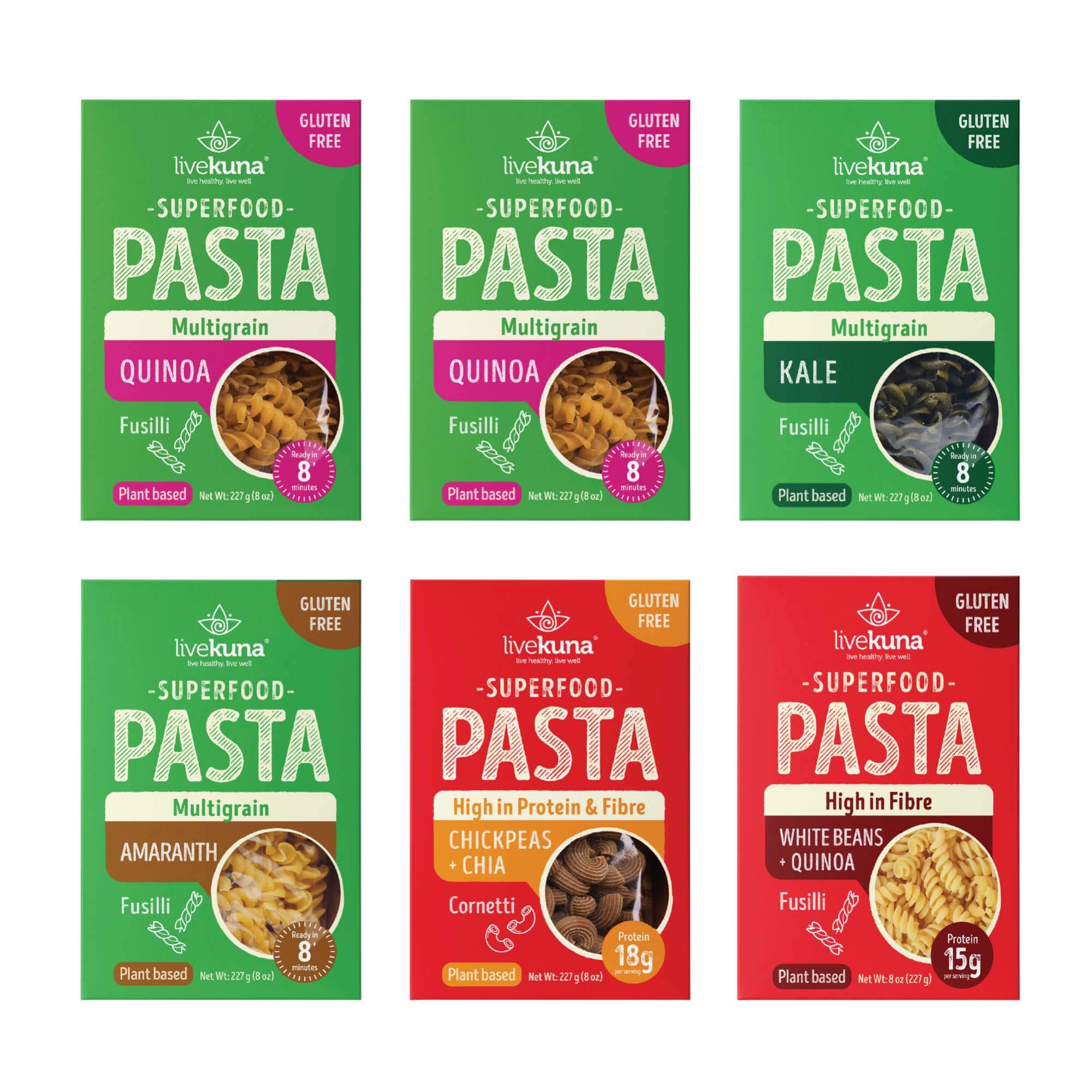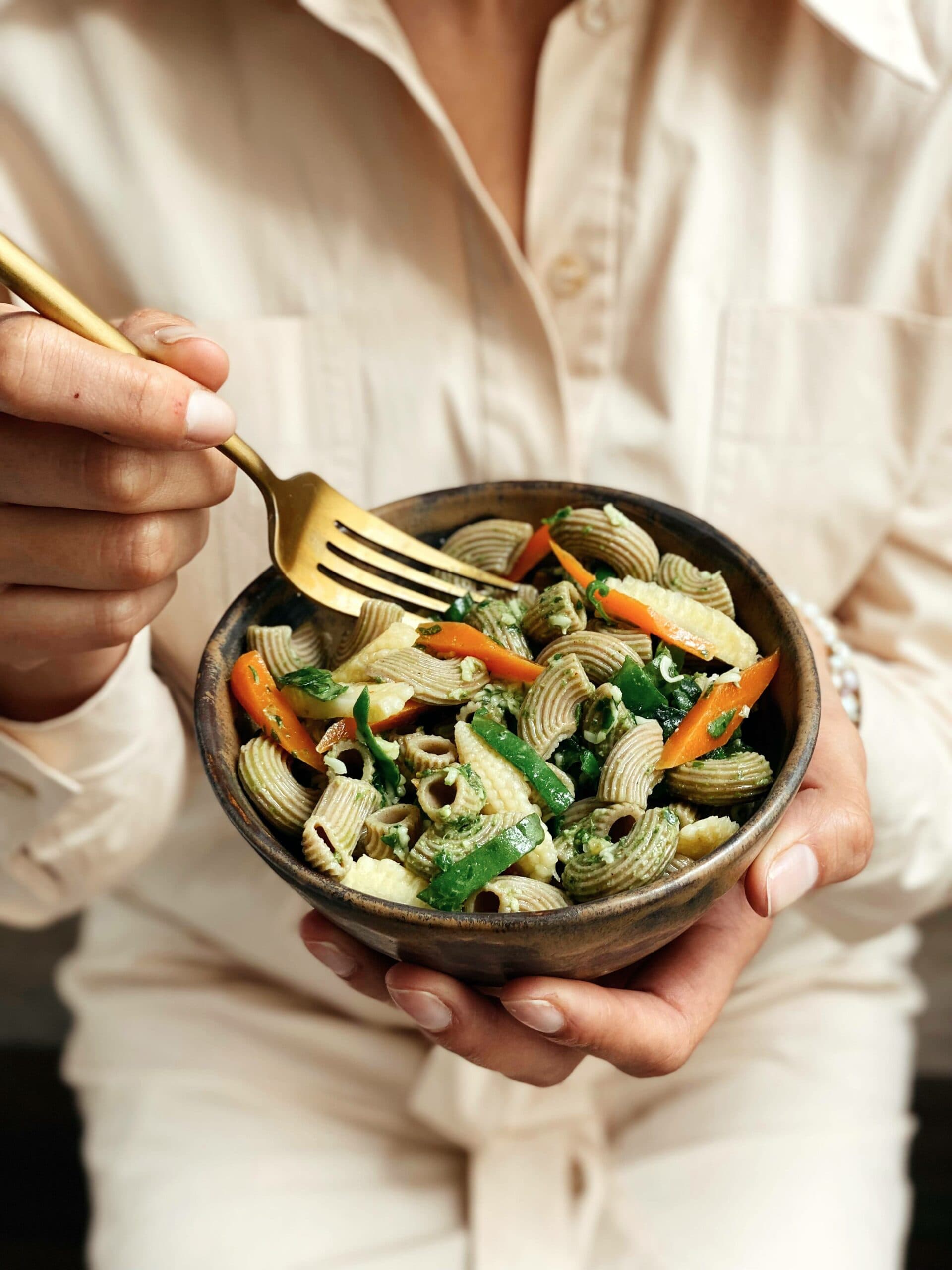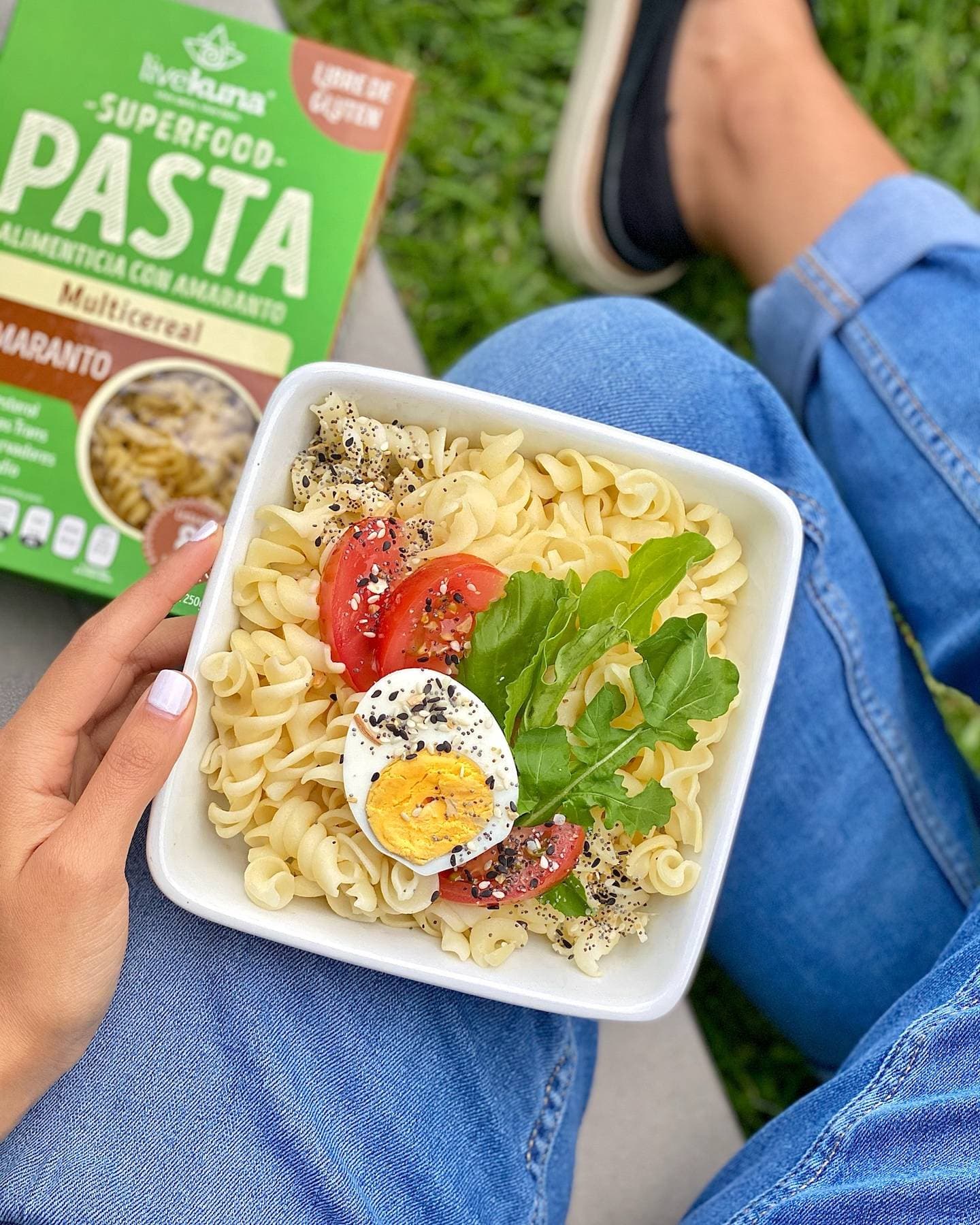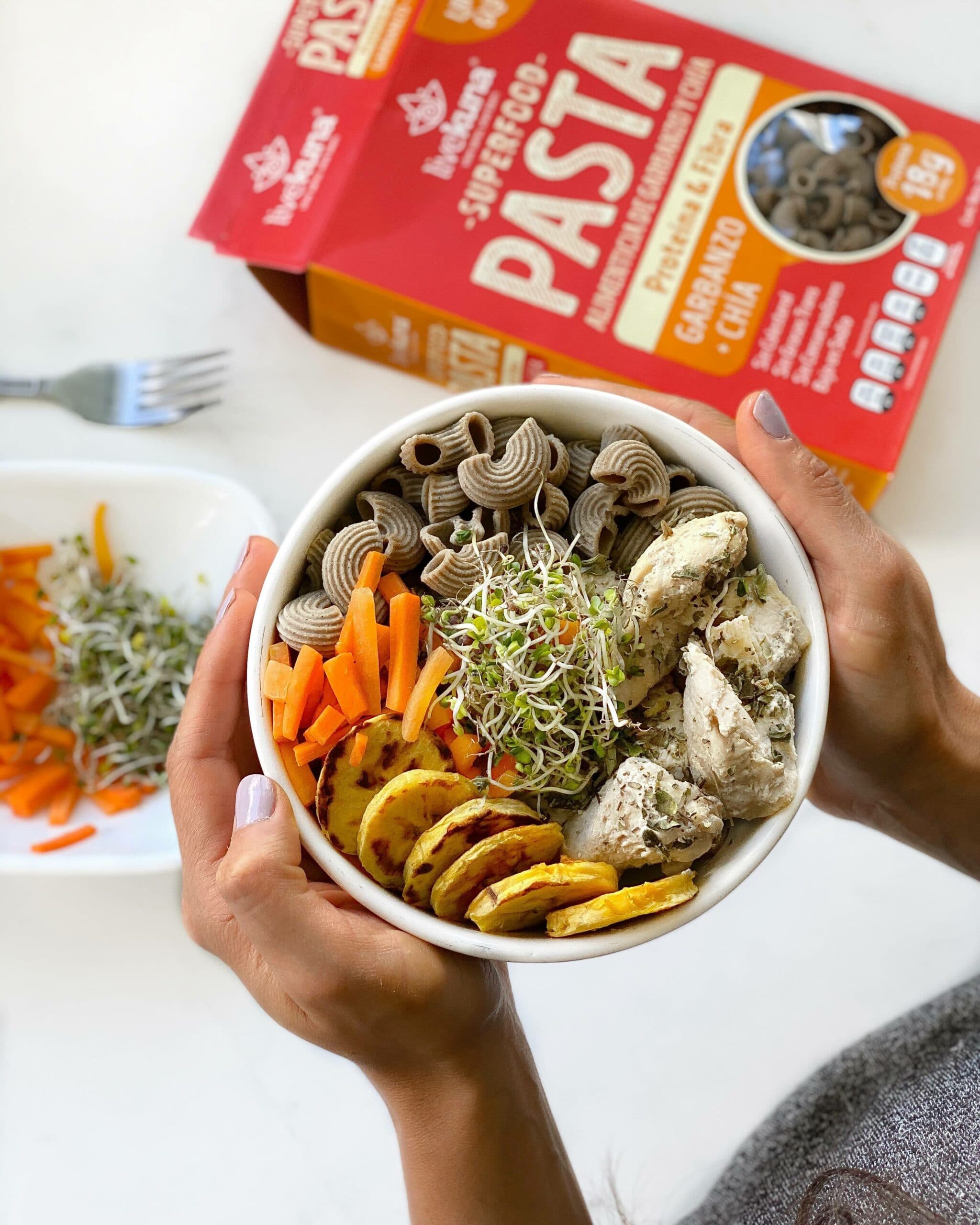 Superfood Pasta - Variety Pack (x6)
$24.99
You'll get 2 units of Quinoa Pasta, 1 Kale, 1 Amaranth, 1 Chickpeas + Chia and 1 White Beans + Quinoa so you can dine on superfoods all day long!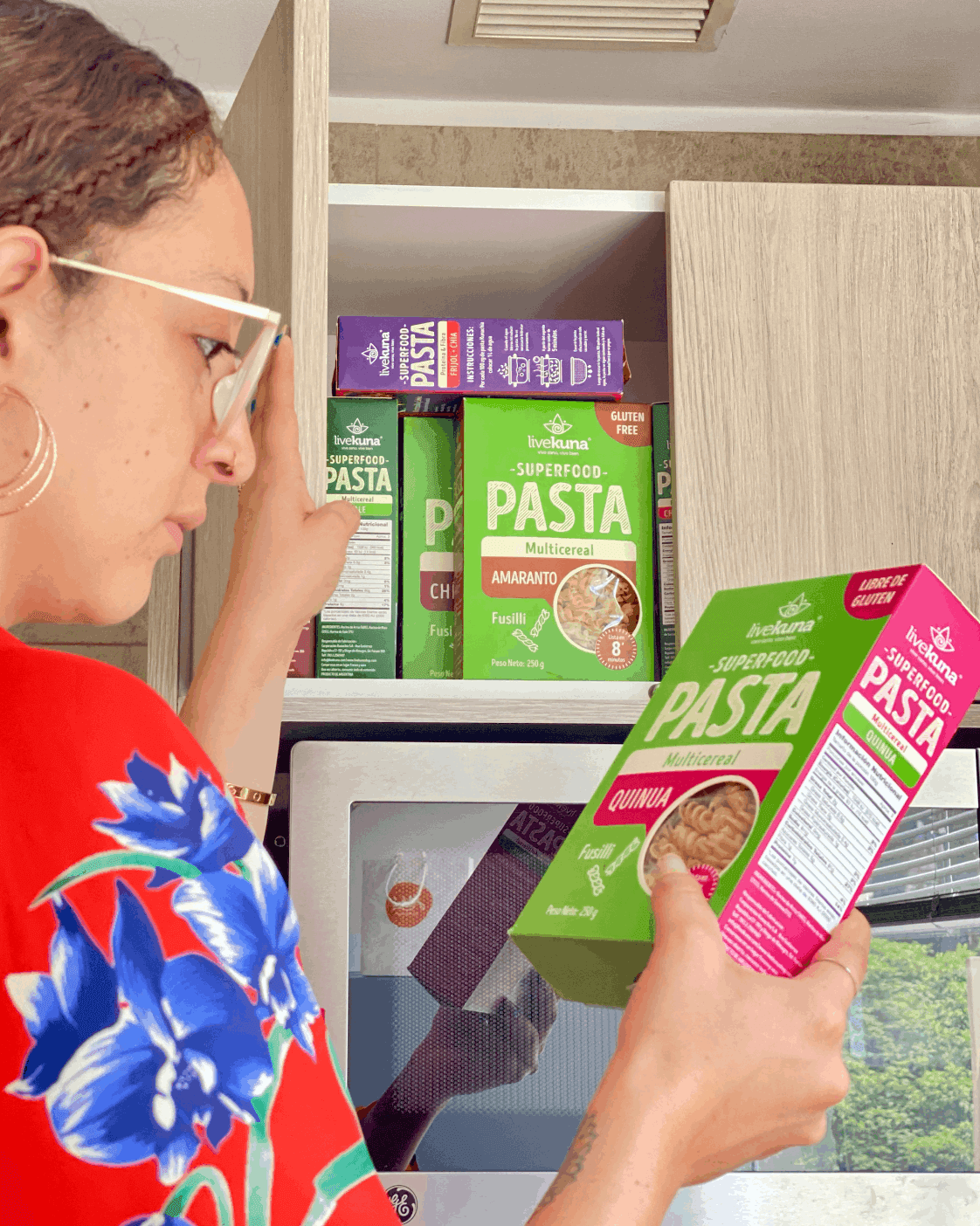 TRACE OUR ORIGINS
From chia to quinoa and cassava to bananas and plantains, our natural, allergen-free ingredients are grown and harvested ethically by a network of more than 500 local farmers.
Learn More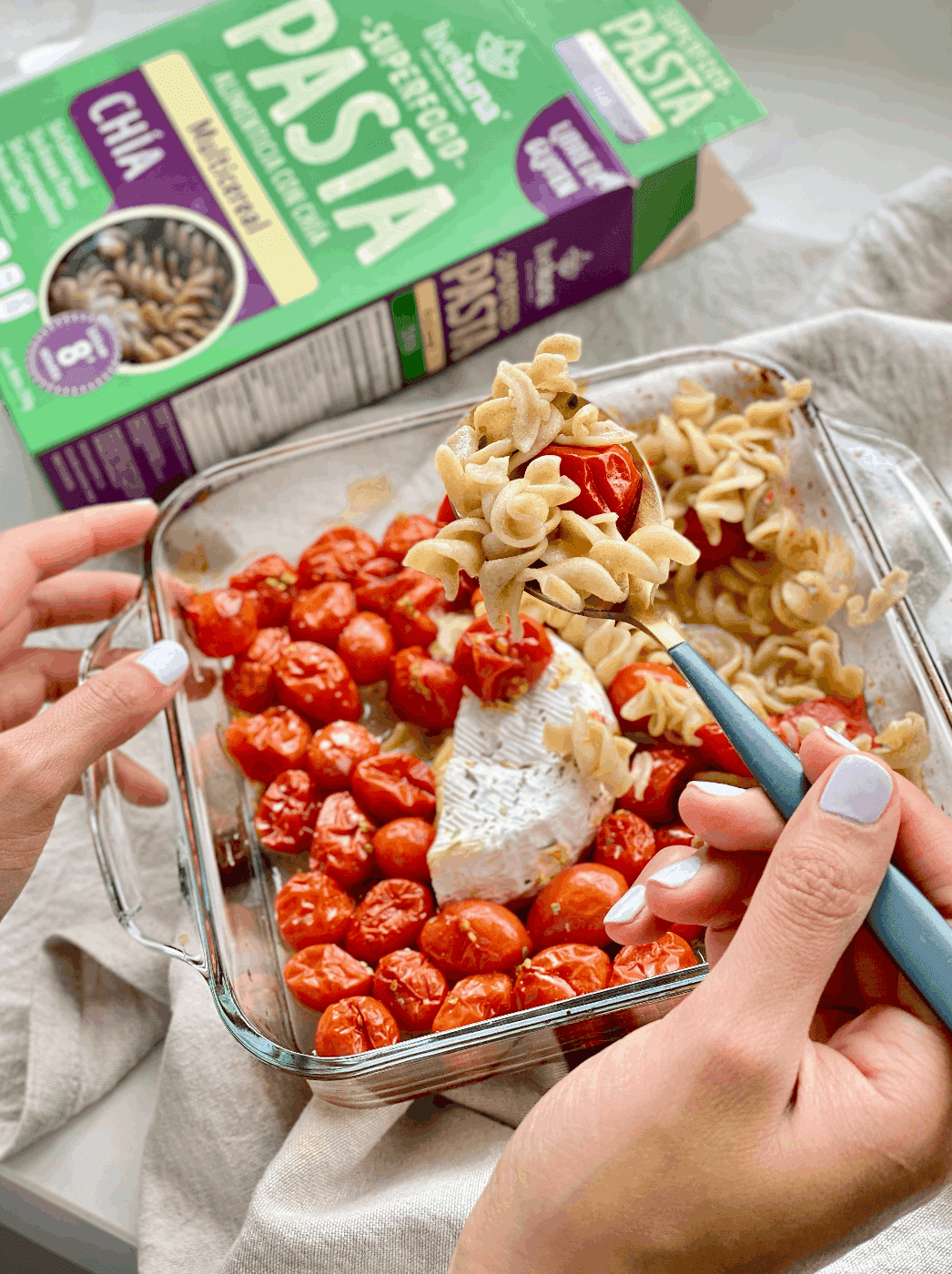 COOKING WITH LIVEKUNA
Delicious ideas that will add a superfood boost to your smoothies and shakes, baking and more!
View Recipes