Thu Jan 12 2023
BEST SUPERFOOD SNACKS FOR 2023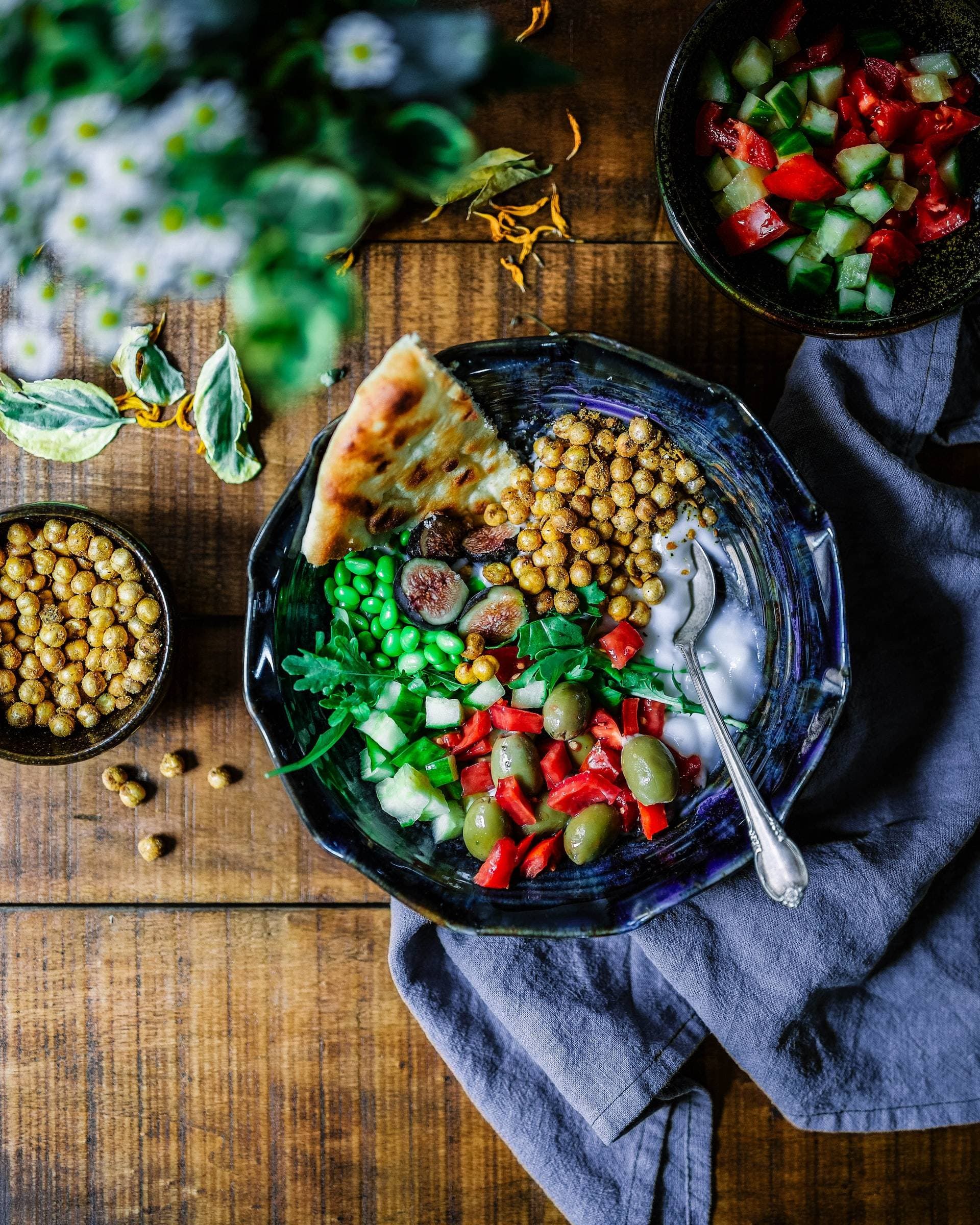 The start of a new year is always a time for fresh beginnings and new resolutions. And what better way to kick off the new year than by incorporating more superfoods into your diet? Superfoods are nutrient-rich foods that are incredibly beneficial for your overall health and well-being. These foods can include garlic, chia, quinoa, beans, cocoa nibs, bananas, and even kale. So whether you're looking to lose weight or stay healthy, here are some of the best superfood snacks for 2023.
Taco dip 
A layered taco dip is a party staple. It's tasty, easy to make and great for dipping with chips or vegetables. Layer refried beans, non-fat Greek yogurt mixed with taco seasoning and Chia seeds, smashed avocados, healthy salsa, Iceberg lettuce and your favorite shredded cheese. Consider black olives or, if you want some spice, sliced jalapenos on top. We suggest you serve it with Blue Corn + CHIA LiveKuna tortilla chips!
Salsa (with a spicy option)
Take a pound of small ripe tomatoes and drizzle them with olive oil. Roast the tomatoes on a rimmed baking pan at 400 degrees for about 15 minutes, then add garlic cloves to the sheet and pop it back in the oven for another 15 minutes. Let them cool for ten minutes, slip the skins off and dice up the tomatoes and garlic. Mix with a teaspoon of lime juice, a diced onion, a tablespoon of chopped cilantro, and half a tablespoon of salt, a tablespoon of Chia seeds, a drizzle of honey, a teaspoon of black pepper and, if you like it spicy, add a small diced jalapeno (to taste). Serve with colorful LiveKuna tortilla chips +GREENS!
Banana sushi
Start with a gluten-free soft tortilla and lay it flat. Spread a thin layer of natural peanut butter on the open tortilla and lightly sprinkle it with Chia seeds. Then place a peeled banana at one end of each tortilla and roll it tight. Slice the tortilla into even sections about half an inch long. Place them flat side down and top each section with a slice of strawberry and slice of kiwi. Melt a half cup of peanut butter on low heat (or in the microwave) and drizzle peanut butter on top of banana sushi slices. Top with a sprinkle of Chia seeds or add a flavor with shredded coconut. Serve as finger food or use chopsticks!
Quinoa flour brownies
Whether it's the last taste of the old year or the first snack of the new year, you can't go wrong with a decadent chocolate brownie. Fortunately, the LiveKuna website offers an amazing recipe for healthy chocolate brownies. You'll stir sugar into warm coconut oil over a low heat, then add cocoa powder, baking powder and salt while stirring it smooth. Let it cool, add two eggs to thicken, and then stir in your gluten-free LiveKuna Quinoa Flour until smooth. Stir in your chocolate chips (or chunks) and pour into a lined dish to bake. Top with walnuts for a crunchy treat or add melted chocolate for gooey deliciousness.
Gluten-free Chicken Tenders
You'll want to grab your favorite flavor of KunaPops (White Cheddar, Spicy Chili or Tomato & Basil), pop them in a resealable baggie, crush them up and pour them in a bowl. Whisk an egg in another bowl, and fill a third with LiveKuna Quinoa Flour. Dip your chicken tenders into the flour, then the egg, then the KunaPops. When they are all evenly coated, cook them in an air fryer or in a pan with olive oil over medium high heat. It's crispy, crunchy Superfood snack perfection!
So have a healthy and happy 2023. And enjoy life with your family and friends, all while snacking on LiveKuna healthy Superfoods!