Quinoa Flour Brownies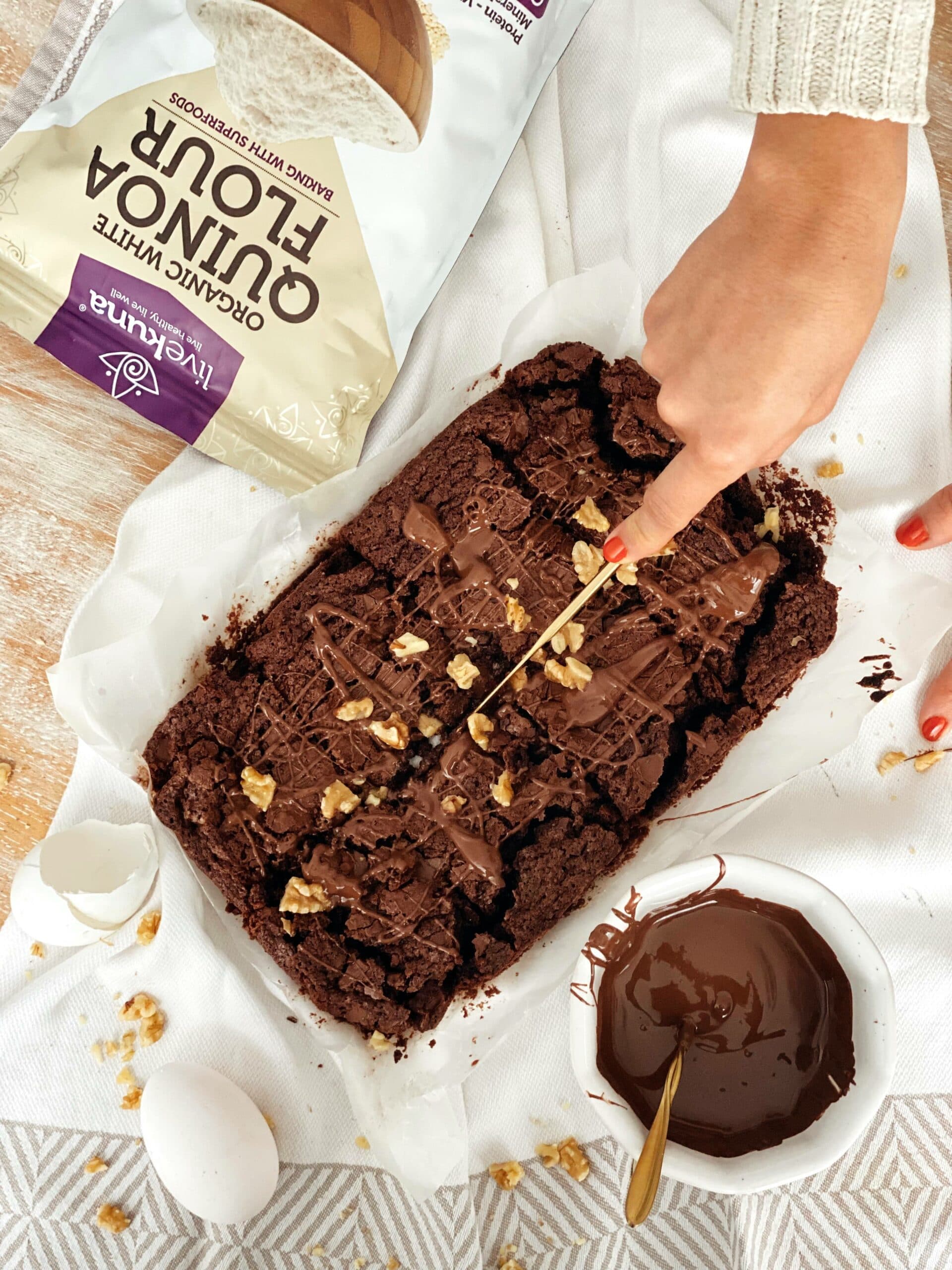 Ingredients
1 cup sugar

½ cup melted coconut oil

3/4 cup unsweetened cocoa powder

1/2 teaspoon baking powder

3/4 teaspoon salt

2 eggs

⅔ cup LiveKuna Quinoa flour 

½ cup chocolate chips 

½ cup walnuts
Stir in 1 cup sugar to ½ cup warm melted coconut oil until well-combined, over medium-low heat. Add 3/4 cup unsweetened cocoa powder, 1/2 teaspoon baking powder, and 3/4 teaspoon salt, and continue to stir until smooth. Remove from heat and set aside to cool for a few minutes.
When the mixture is cool, add 2 eggs and stir until thick. Add ⅔ cup quinoa flour and stir until smooth.  Stir in ½ cup chocolate chips or chunks and pour batter into a lined baking dish.
Bake in the oven at 350°F for 25 minutes. Allow to cool and top with melted chocolate and walnuts.