Shop
/
Organic Quinoa Flour 32oz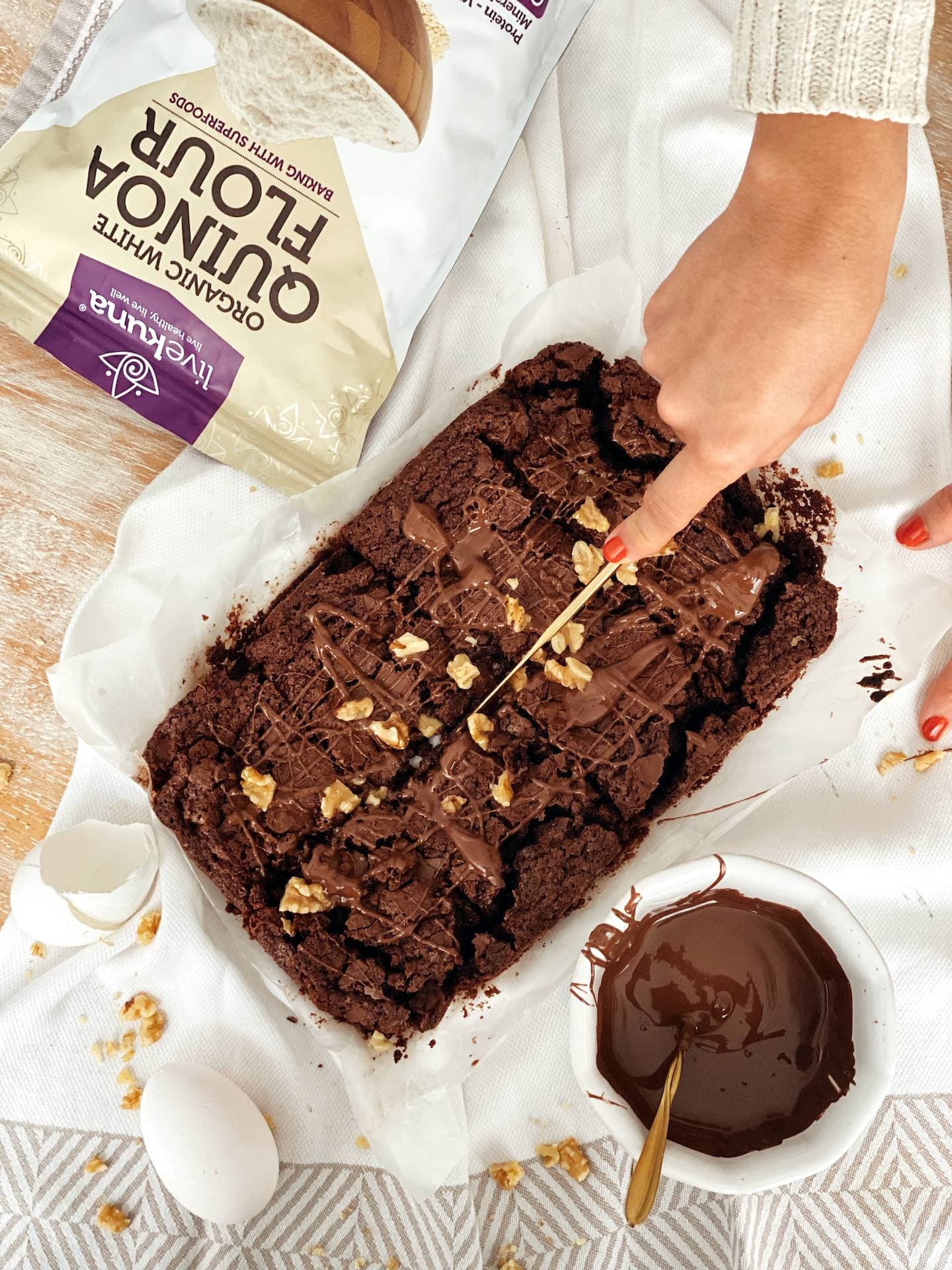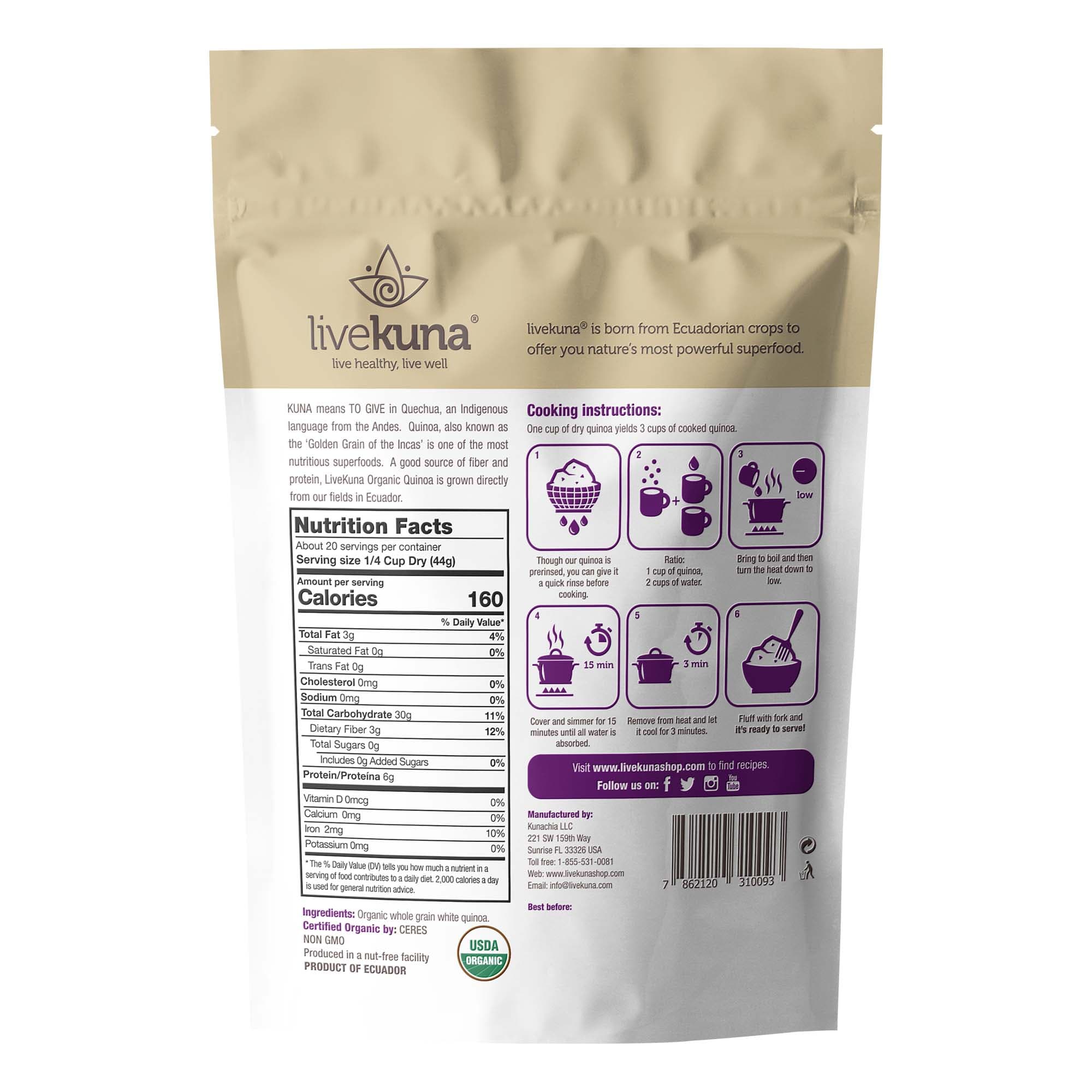 Organic Quinoa Flour 32oz
$59.99
Or get our Variety Pack
Known as Golden Grain of the Incas. It ́s a great source of fiber and protein. Can be used in a variety of recipes like cookies, pancakes, muffins, etc.
Organic whole grain white quinoa.







Livekuna Quinua es the best ever. The quinua es excellent. | use it to prepare bread, pastries, and cooking.
Sarah_7
This can be used to replace white flour to make your gravies. | made a meatloaf with gravy yesterday and this Quinoa flour works great to thicken your gravies. it has less carbs, works on bad cholesterol, not as many calories and is a healthier choice. I made a good decision.
Ruth
Best wheat flour replacement! My husband prefers LiveKuna quinoa flour. He's a brittle diabetic and has a specific diet he goes by. He's tried many brands but he says the others don't taste like the LiveKuna brand. We use it in replacing wheat flour. It keeps well in refrigerator and freezer for extended periods. Love the flavor it gives in all foods that we replace the wheat flour. Makes great Indian fry bread.
Anita M Hollis
Added to flour mixture for pancakes. | added a 1/4 cup with other healthy flours to make pancakes. | also added to muffins and bread. Nice flavor.
Mark R
The quinoa powder has been working out well in my smoothies but | have measured each serving that i have used which is approximately 24 servings and i am at the end of the bag. It says 32 servings. | am dissapointed because i wanted to use 1 serving a day and get 1 bag a month. Unfortunately, companies usually underdeliver and not overdeliver the amount of food in their bags. Such as those comical chip bags with 30% chips and 70% air. | bought this product to add more calories and protein from a whole food/non processed source for my bulking smoothies. | am 99% vegan/plant based and do not want to consume any animal products due to the disgusting animal agriculture industry. | do recommend this product. ** Please click helpful so i know my straight-forward reviews are actually helping people :) Lol. Also, it will help share this review with others as it will encourage me to come back and provide future updates for reviewers checking out this product in the future :) Have a great day!
Janeinthecity
Love it! I've wanting to try quinoa flour for a long time, but hadn't gotten around to it. | have used coconut flour, almond flour, psyllium husk, flax meal and more. So far | love the desserts and other bread products made with quinoa flour the best! | think the secret is the texture. It has a lot of iron and protein, which is what gluten has to give bread dough it's stretch. Best gluten free flour I've used.
Amanda B.
We've had many brands of quinoa flour and this one by far tastes the most earthy. We use it for pancakes and it didn't taste good but maybe in a savory dish it would be okay.
Vasile Carp
Great product. Used in cakes & main dishes. Will order this again.
Diane Stober
I love this gluten free flour for my pumpkin blueberry pancakes but WALMART sells the same product for less than 5.50. Come on Amazon you can do better.
Laurie N.
Great Product. I used this flour to add extra protein to whole wheat bread - it worked very well and added a nice, nutty flavor to the bread. | have not found this in my local supermarket so was very happy to find a source on-line. Prompt shipping.
KSD
While the taste is what you would expect from quinoa flour, the consistency is more stone ground rather than fine ground like you get from Bob's.
Susan M
Nice product. Its very difficult to buy this product in a store so | greatly appreciate being able to order online.
Robert Freeman
Strong! It is an essential.
AndrewT.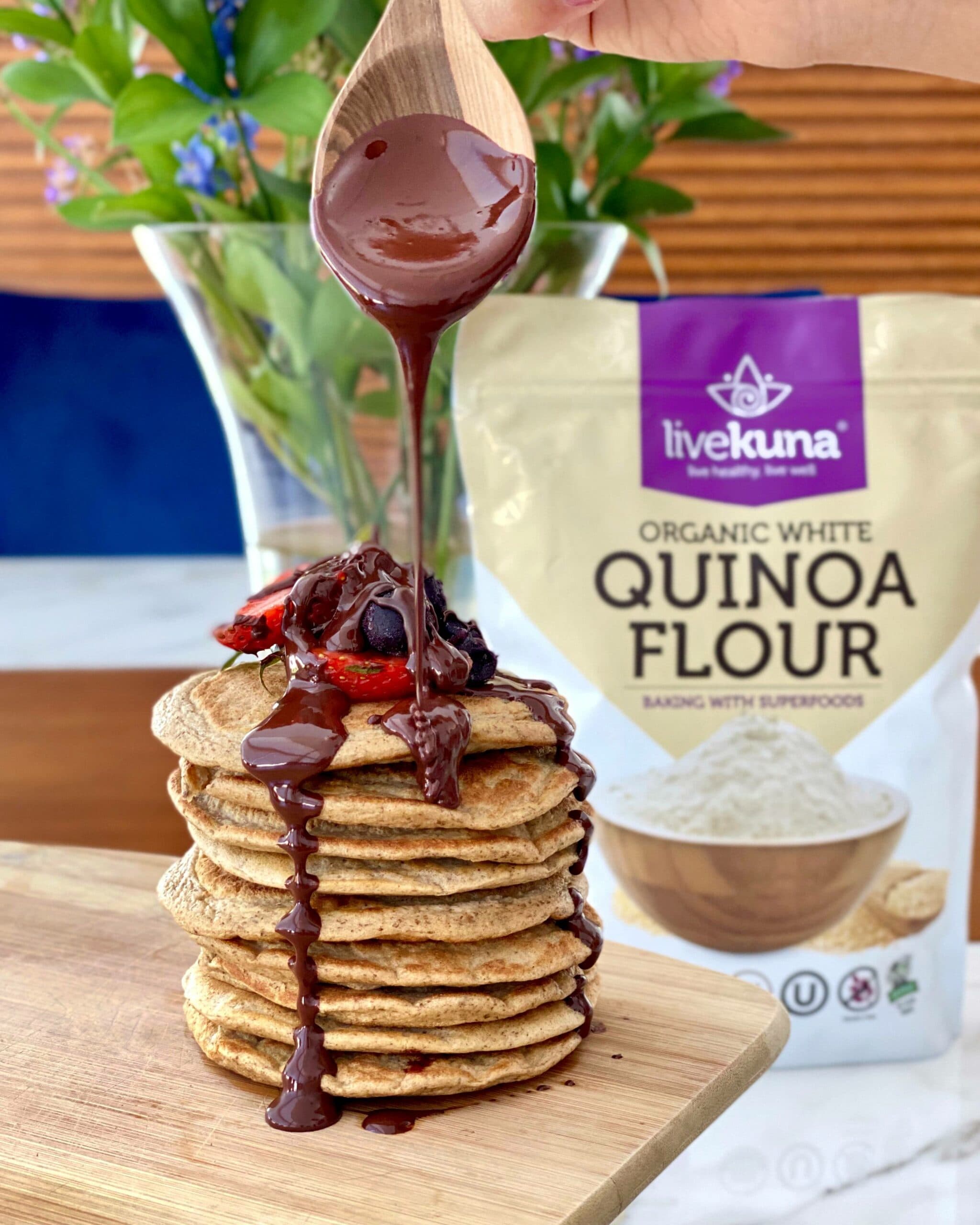 COOKING WITH LIVEKUNA
Delicious ideas that will add a superfood boost to your smoothies and shakes, baking and more!
View Recipes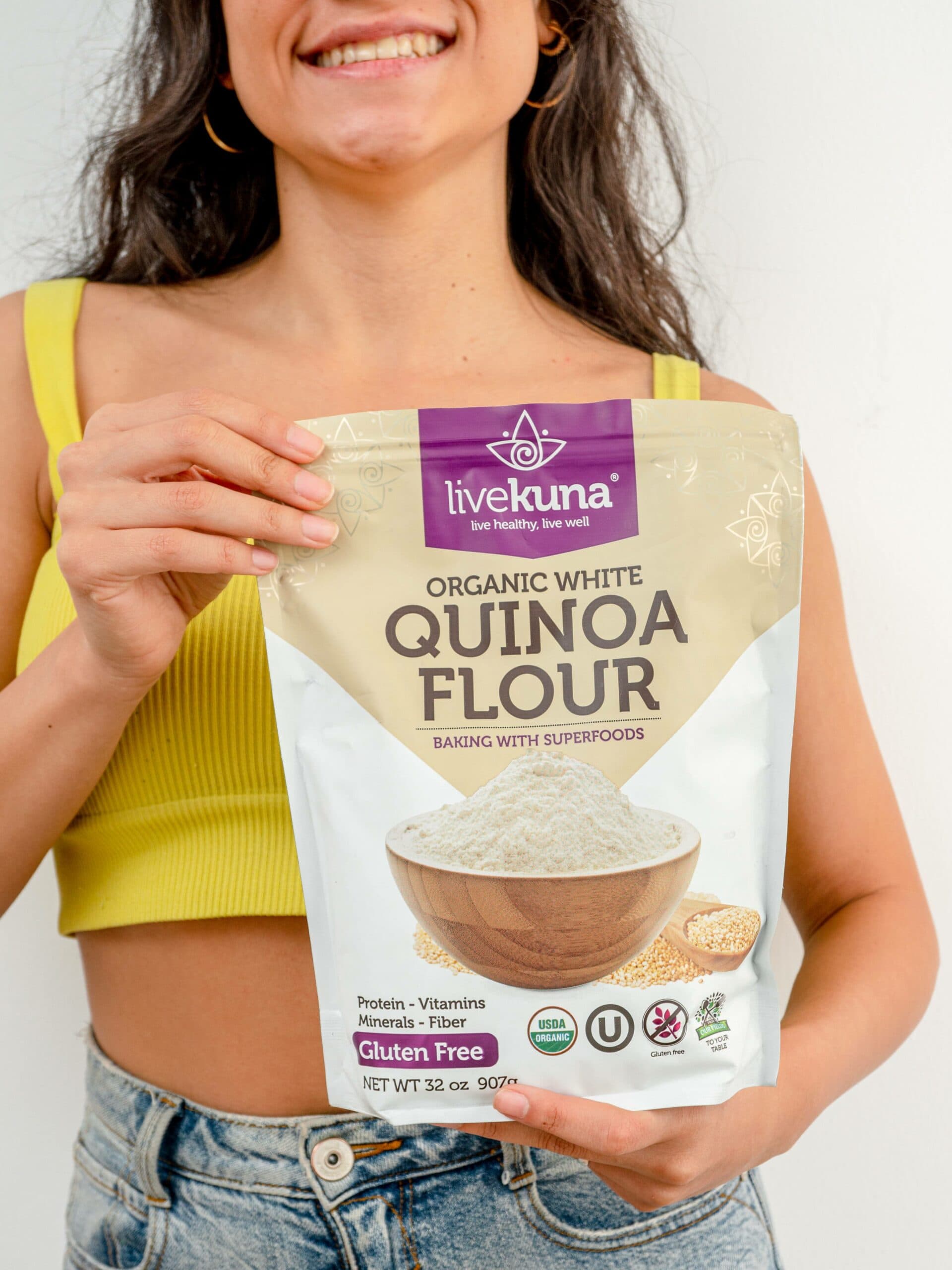 TRACE OUR ORIGINS
From chia to quinoa and cassava to bananas and plantains, our natural, allergen-free ingredients are grown and harvested ethically by a network of more than 500 local farmers.
Learn more