Shop
/
Organic Banana Flour 32oz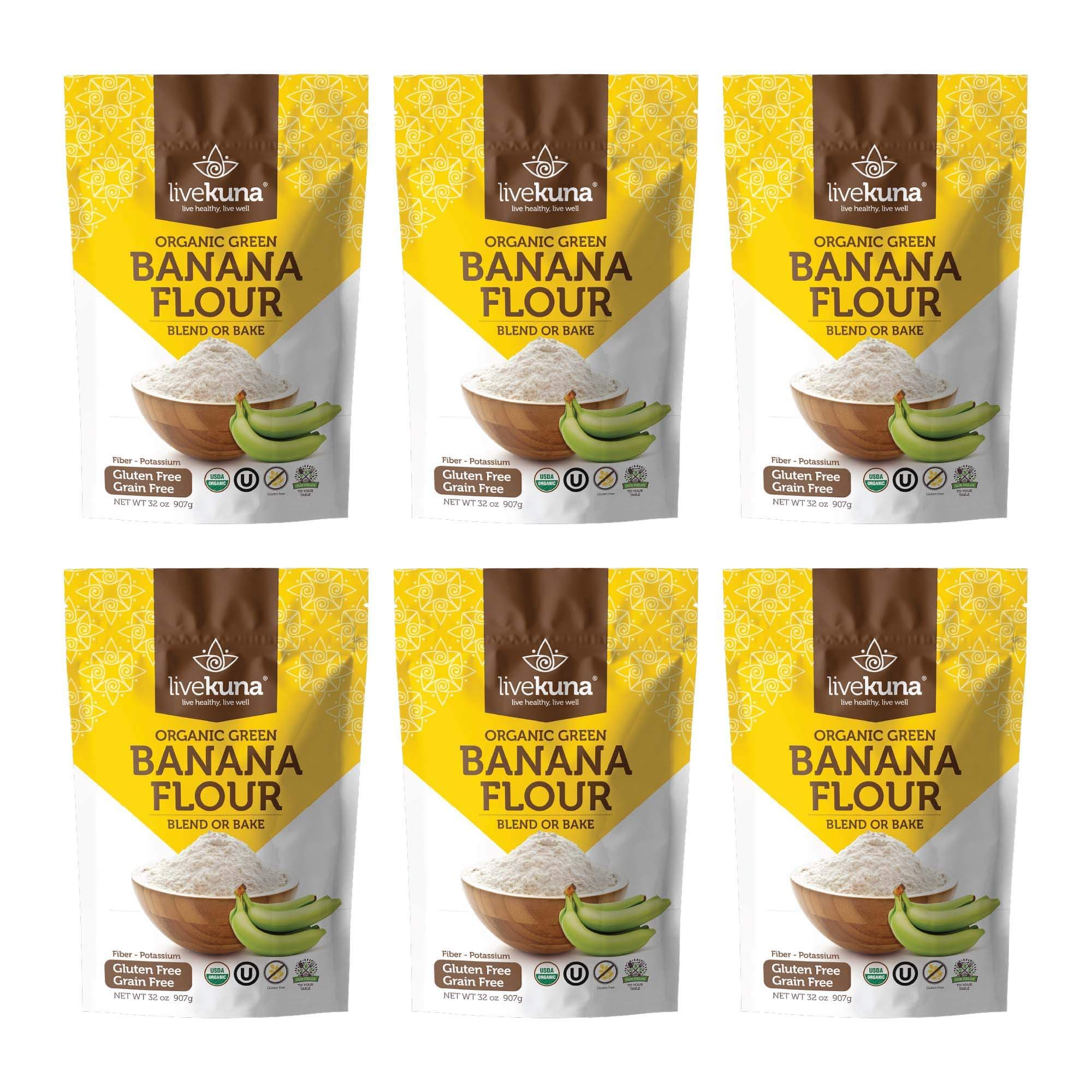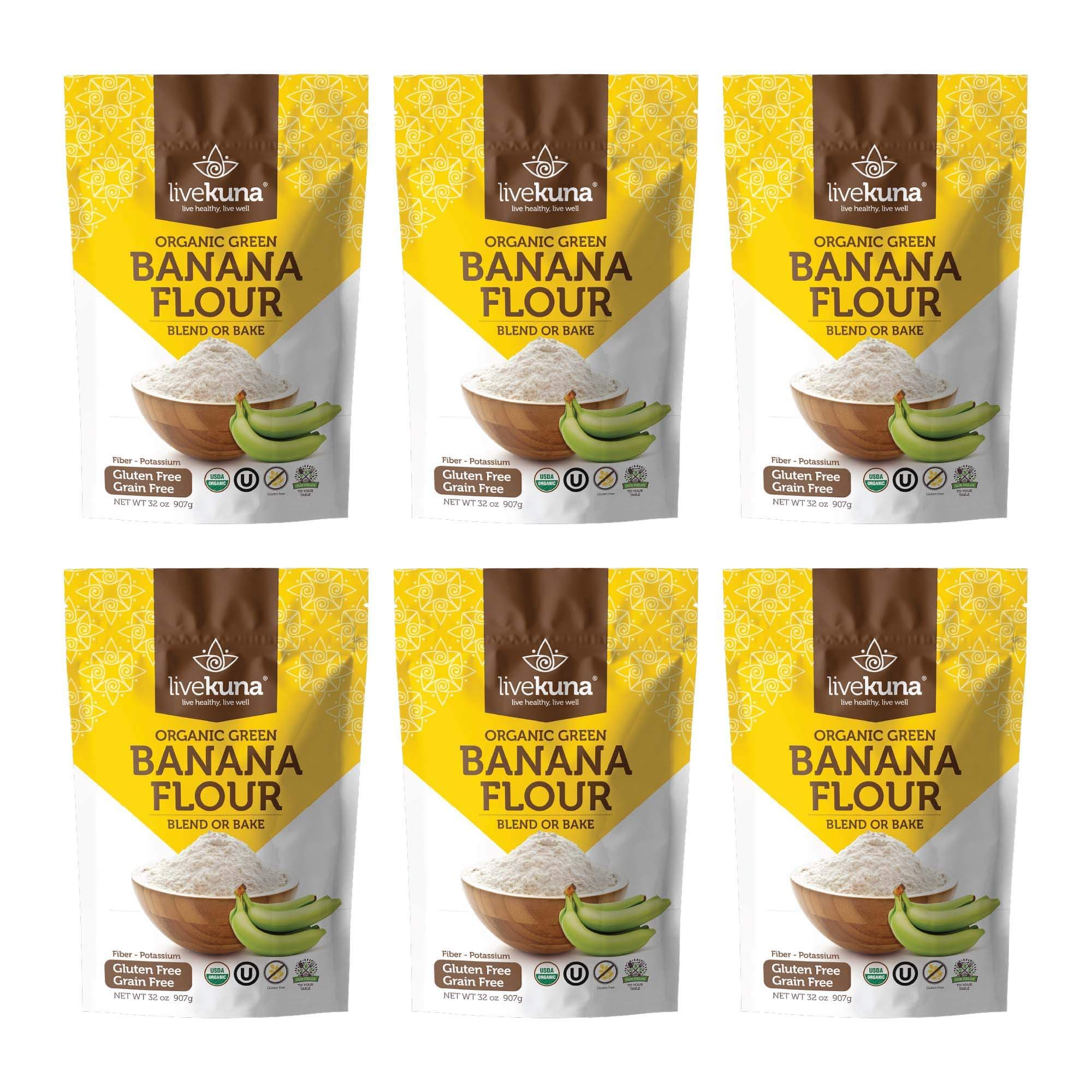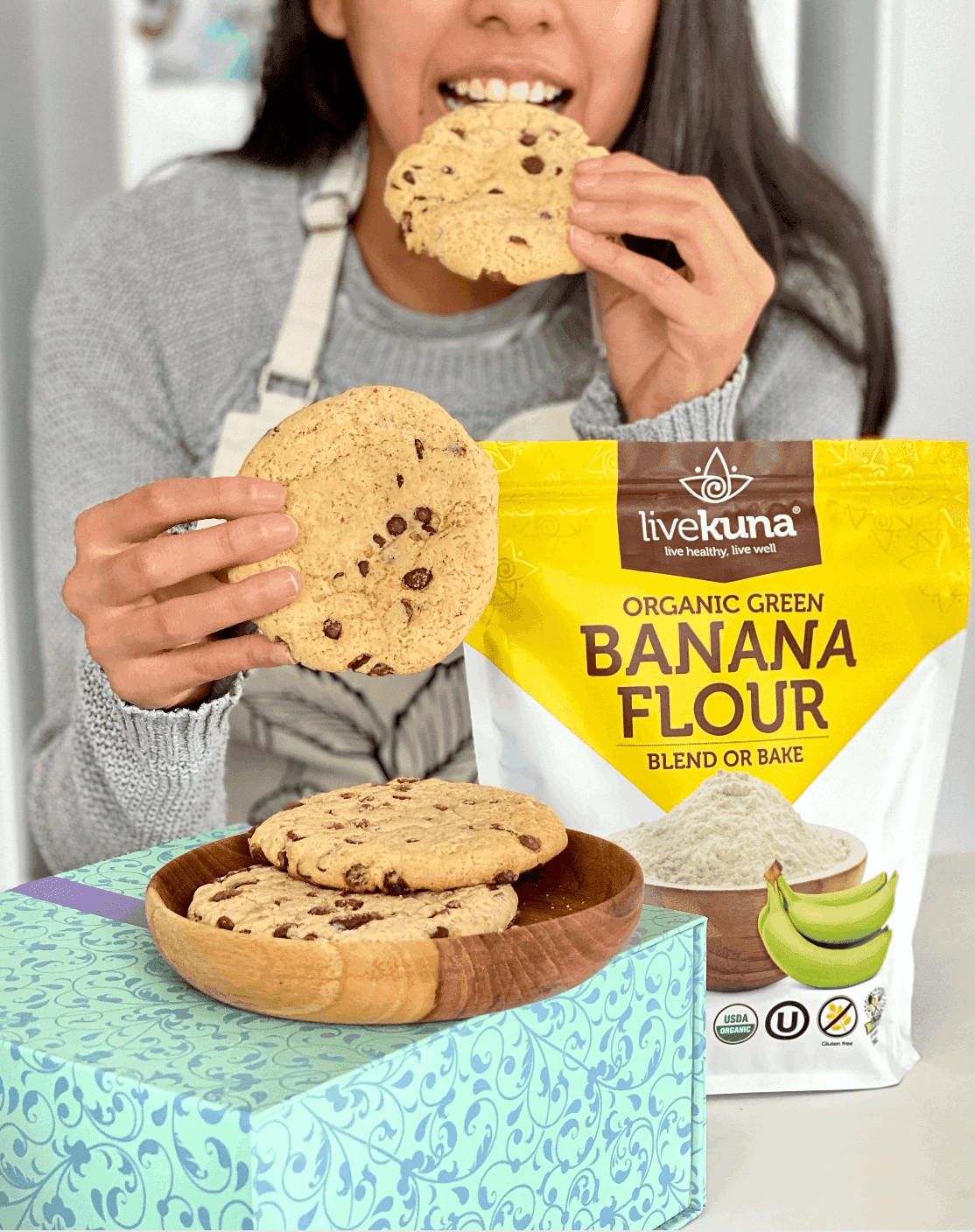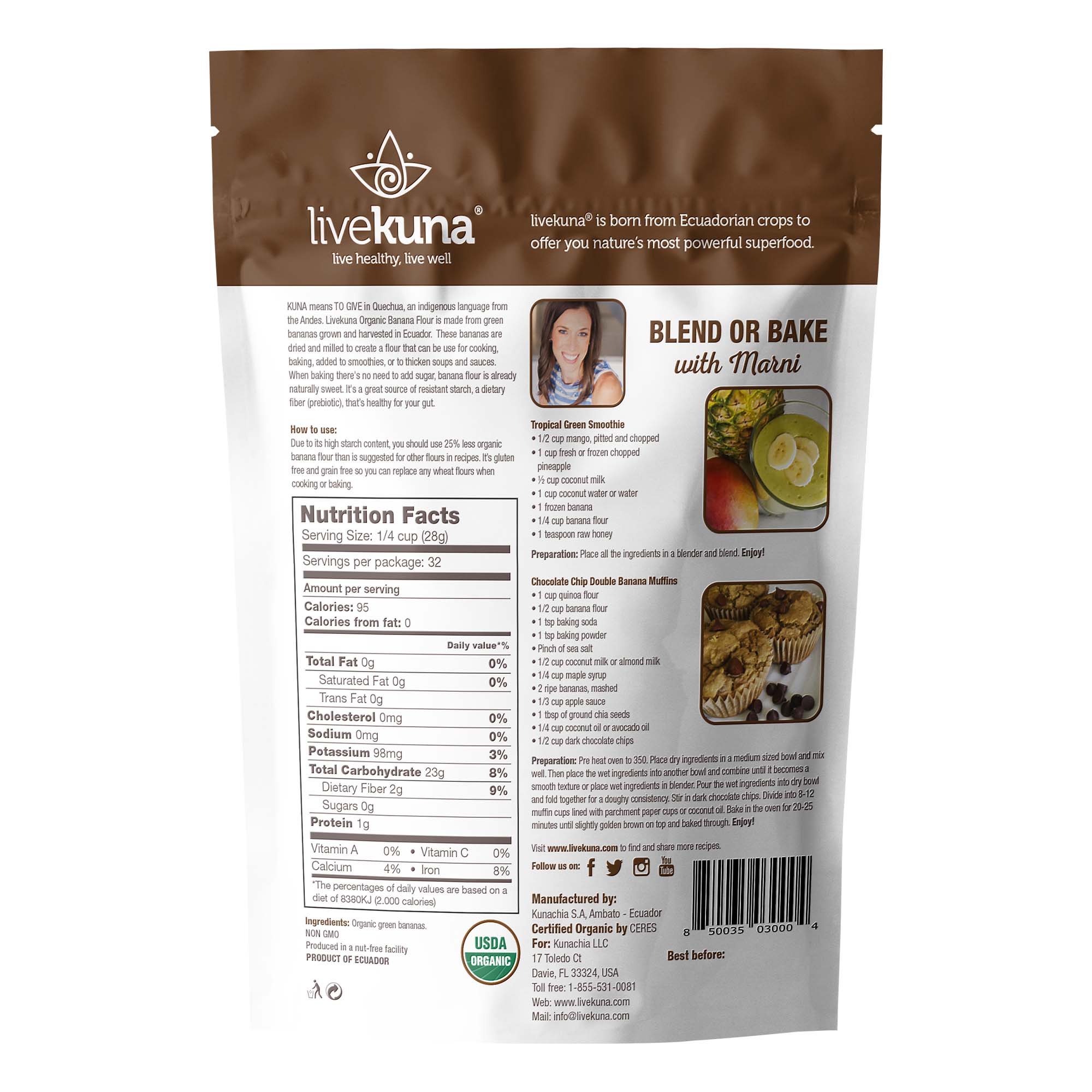 Organic Banana Flour 32oz
$79.99
Or get our Variety Pack
Banana flour has a high content of resistant starch, that due to it ́s resistance acts as a fiber. Can be used in a variety of recipes like muffins, pancakes, smoothies and also savory recipes.







WHAT CUSTOMERS ARE SAYING
Tastes fabulous! Makes a rich tasty banana bread!
Tim Regan
This stuff is great, at least for me, at stopping hypoglycemia before it starts. I use it to keep from having hypoglycemia episodes before eating things that lower my blood sugar. It does not seem to suppress my appetite or make me fill full, but the anti hypo aspects make it well worth the money. Absolutely no gastro effects for me with this powder. | take about a tablespoon once in the morning with yogurt and milk.
Landshark
Excellent flavor and value. Good flavor and texture. I actually cook it as a substitute for hot 'cereal'. Great for paleo diets and source of resistant starch. Great value too.
Iris Island
We love this banana flour, but find it too crumbly for the flat bread we make. It tastes better than all the other brands - more like fluffy pastry flour. It's absolutely delicious. We are now mixing it with another brand by Let's Do Organic and it's the perfect combination because Let's Do Organic brand is a little too dense and doesn't have the good flavor. We mix the two, add water and sea salt. Then roll into quarterish size (little larger) balls and roll out with a rolling pin on floured cutting board until very flat. Use metal spatula to get them off the cutting board in one piece. We fry them on med high cast iron skillet in coconut oil. They make a perfect tortilla. We use them for tacos, eat them with cinnamon as a treat. We are avoiding grain for health reasons and this stuff is really satisfying. It's definitely a dessert for us!
Anne
If you can't eat grains, try this! I just made gingerbread pancakes with this banana flour. They're pretty good. I've found that it tastes best with ingredients that override the taste of the banana flour. Ingredients like cocoa powder, cinnamon, clove, and molasses work great. If you can eat a minimal amount of rice flour, it helps to use a little in place of the banana flour. | actually like the combo better than baking with all rice flour.
Dewey
Four Stars. Really good replacement for regular flour. My wife loves it and uses it every day.
Kevin Moeller
Good for keeping blood sugar stable. My husband mixes this into his cereal and yogurt in the morning, he is prediabetic and it helps to keep his blood sugar low and stable.
Nan
Love this flour. I have tried a few brands of banana flour, and this is by far my favorite!
Erin Rogers Pickering
Organic. Very good product.
Amazon Customer
Strong flavor. Still trying to figure out what I can use it in.
Robbob
Took months to be Delivered. Taste like flour. No flavor of bananas that I can tell. Maybe it will when balding
Cathiern Wilkerson
Another amazing product. I have digestive disease complete with acid reflux, gall bladder pain and diverticulitis. Since adding this to my diet, my world is a better place. I've used it to make pancakes, breading for okra and squash, and added to smoothies.
The Nana
Great airy texture, just add extra sweetener to offset earthy taste
Silver
I couldn't find the brand I typically buy for making my sour dough bread so | decided to buy this and try it. This grew mold and | had to throw my starter all away. It's a waste of money. The brand | brand it a much better quality. The texture of this is also horrible. It took way more water and then it expanded like no other. | think at this point I'm glad | didn't ingest it with all my gut issues as | think something is very wrong with this flour.
Valeries
COOKING WITH LIVEKUNA
Delicious ideas that will add a superfood boost to your smoothies and shakes, baking and more!
View Recipes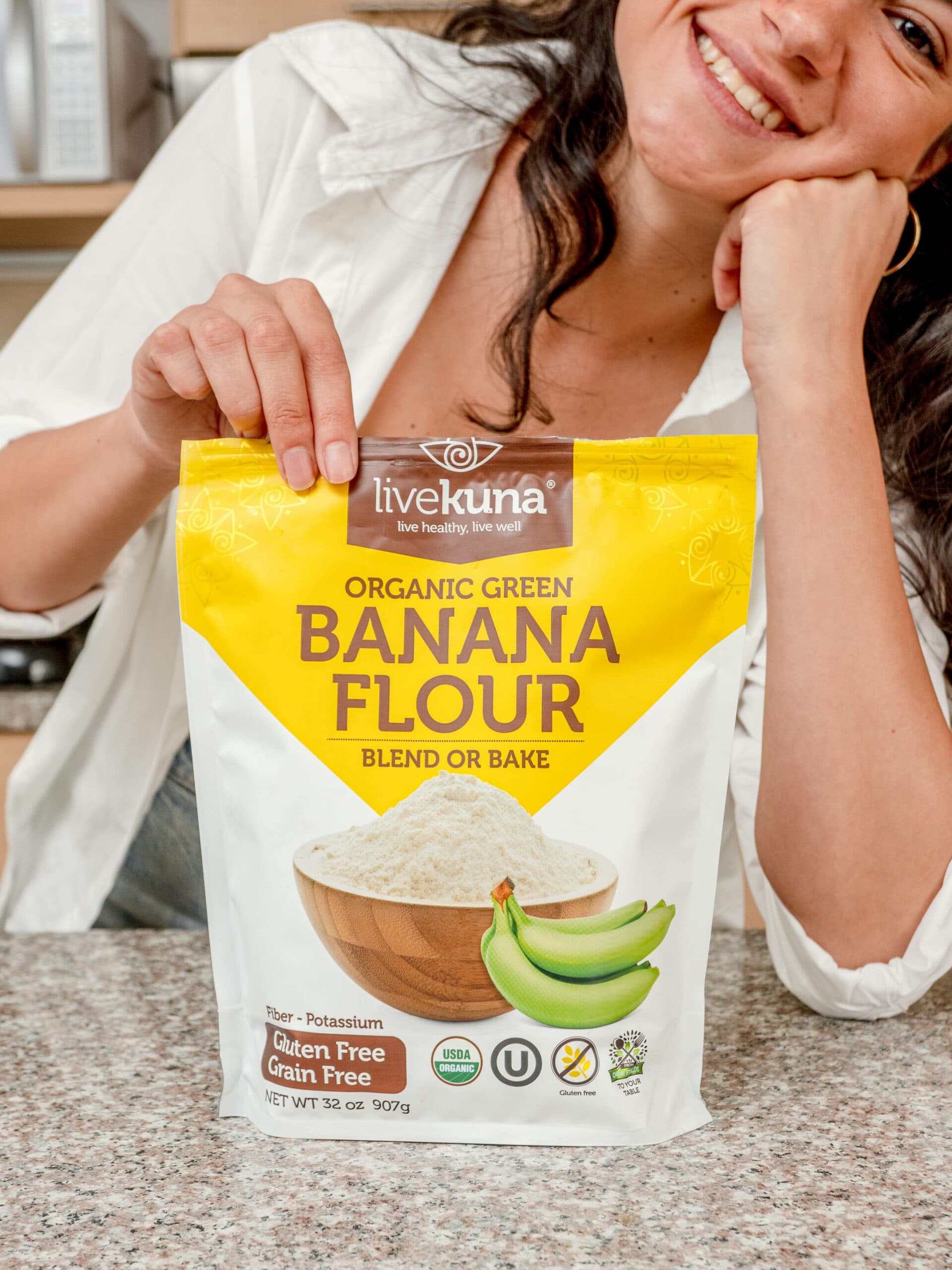 TRACE OUR ORIGINS
From chia to quinoa and cassava to bananas and plantains, our natural, allergen-free ingredients are grown and harvested ethically by a network of more than 500 local farmers.
Learn more