Gluten-Free Banana Chocolate Chip Pancakes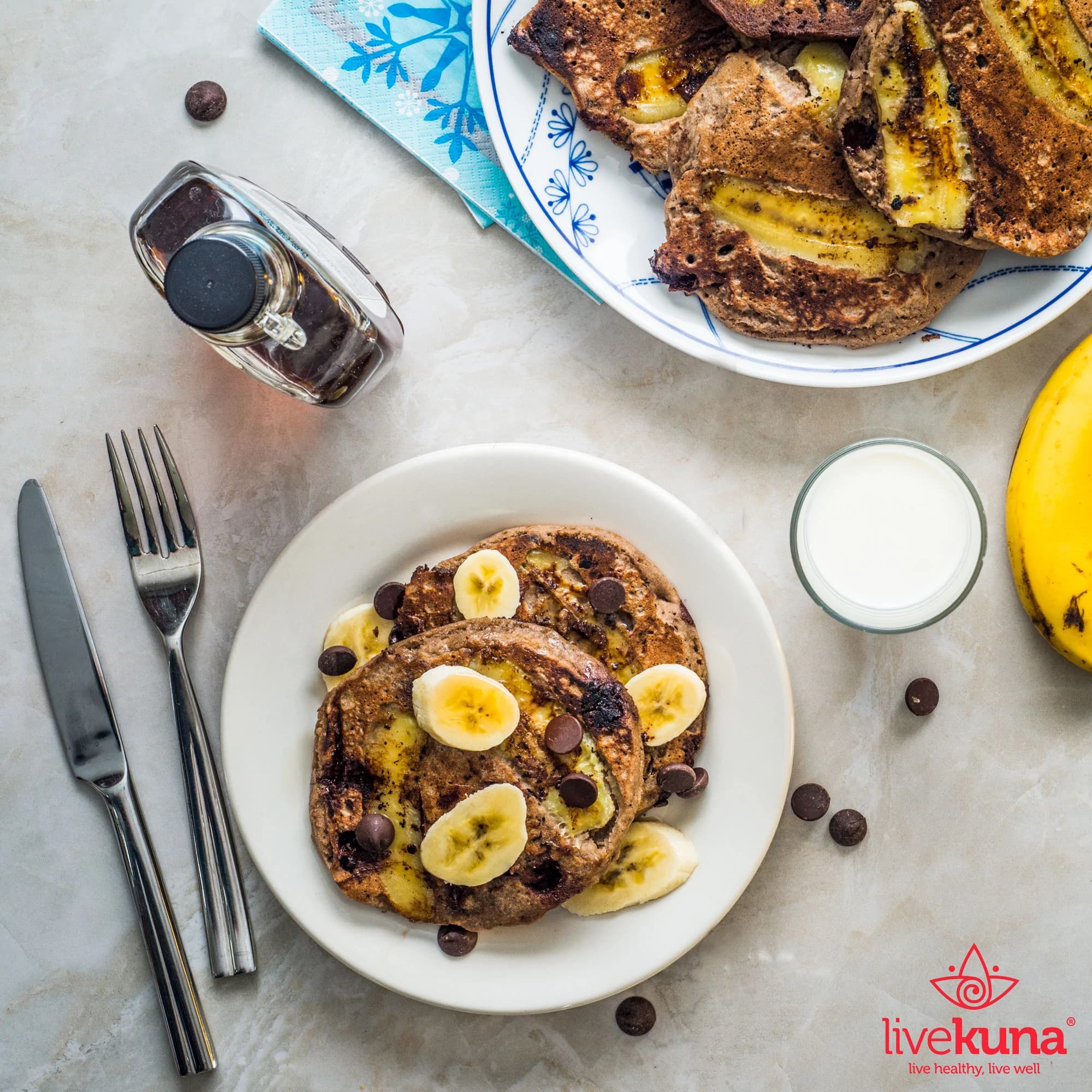 Ingredients
1 cup LiveKuna Organic Banana Flour
1/2 cup LiveKuna Organic Quinoa Flour
3 tablespoons coconut sugar or white sugar
2 teaspoons baking powder
1 teaspoon salt
2 cups almond milk or whole milk
3 tablespoons unsalted butter or coconut oil, melted
2 eggs
1/2 cup dark chocolate chips
2 bananas, peeled and sliced
Maple syrup for serving
Recipe
Sift flours, sugar, baking powder and salt together in a large bowl. Whisk to combine.
In a medium-sized mixing bowl, whisk the milk, butter or oil, and eggs together.
Create a well in the center of the dry ingredients and pour the wet into the well. Using a large spoon, stir the ingredients together until just combined. Next, add the chocolate chips and stir until evenly dispersed.
Heat a small amount of coconut oil over medium heat in a cast iron skillet. Spoon a 1/4 cup of the pancake batter into the skillet and top with banana slices. Flip the pancake when it easily lifts from the pan and bubbles have formed on the surface, about 3-4 minutes. Cook until golden on the opposite side and transfer to a 150F oven to keep warm. Repeat with remaining batter and banana slices.
Serve pancakes immediately with a hefty drizzle of maple syrup.