Gluten-Free Chicken Fingers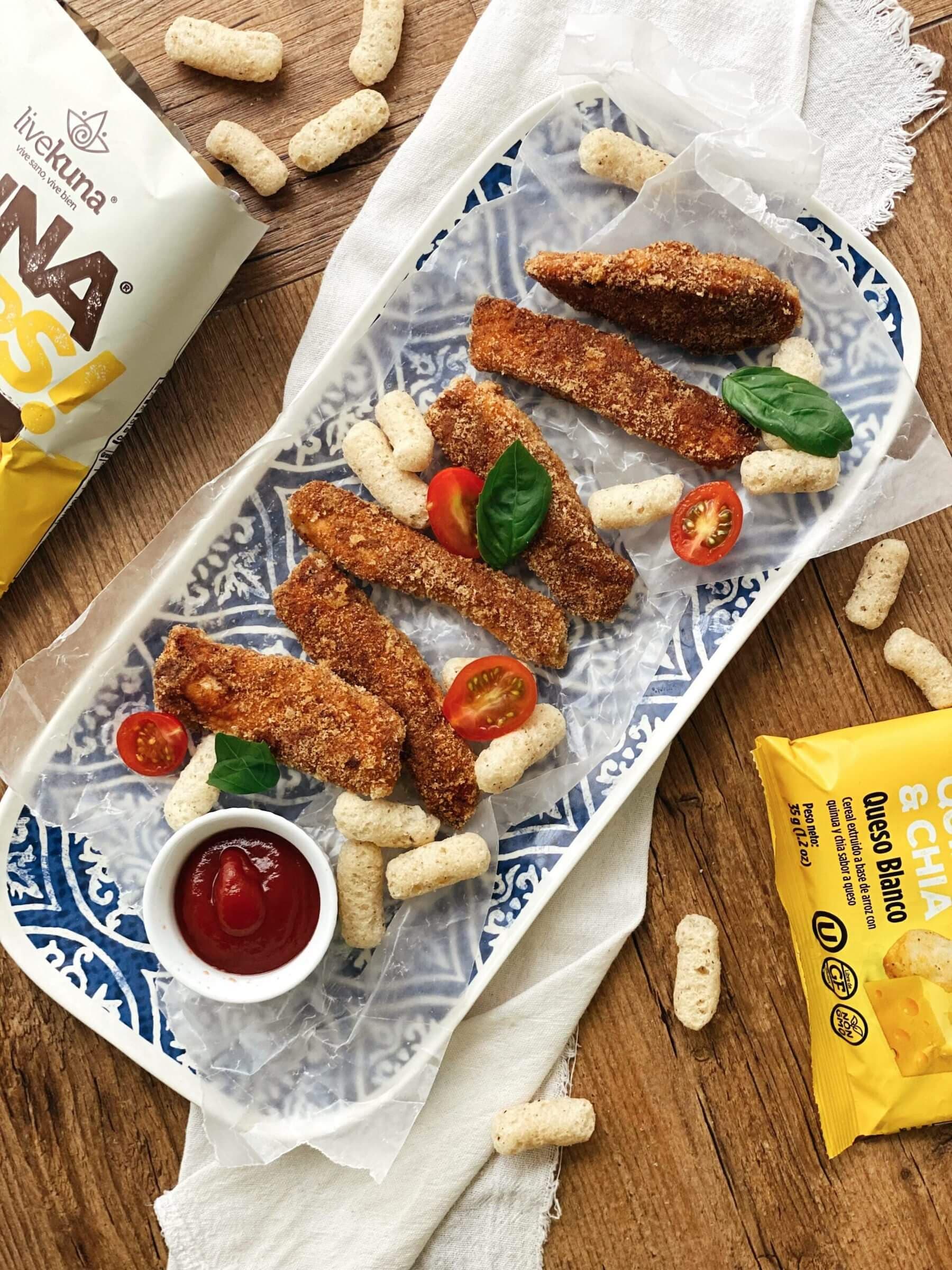 Ingredients
1 bag KunaPops 

1 egg

1 cup LiveKuna Quinoa flour

1 chicken breast
Grab your favorite flavor of KunaPops, fill a resealable bag and crush them up, then pour them into a bowl.
In another bowl, whisk an egg.  Fill a third bowl with LiveKuna quinoa flour.
Slice chicken breast into long strips.  Dip each strip into the bowls in the following order: flour, egg, and KunaPops.  When each strip is evenly coated, cook in the air fryer or in a pan with olive oil over medium-high heat.