THE ESSENTIALS
Our KunaPops and KunaPops Chips are made with superfoods like chia, quinoa and cassava.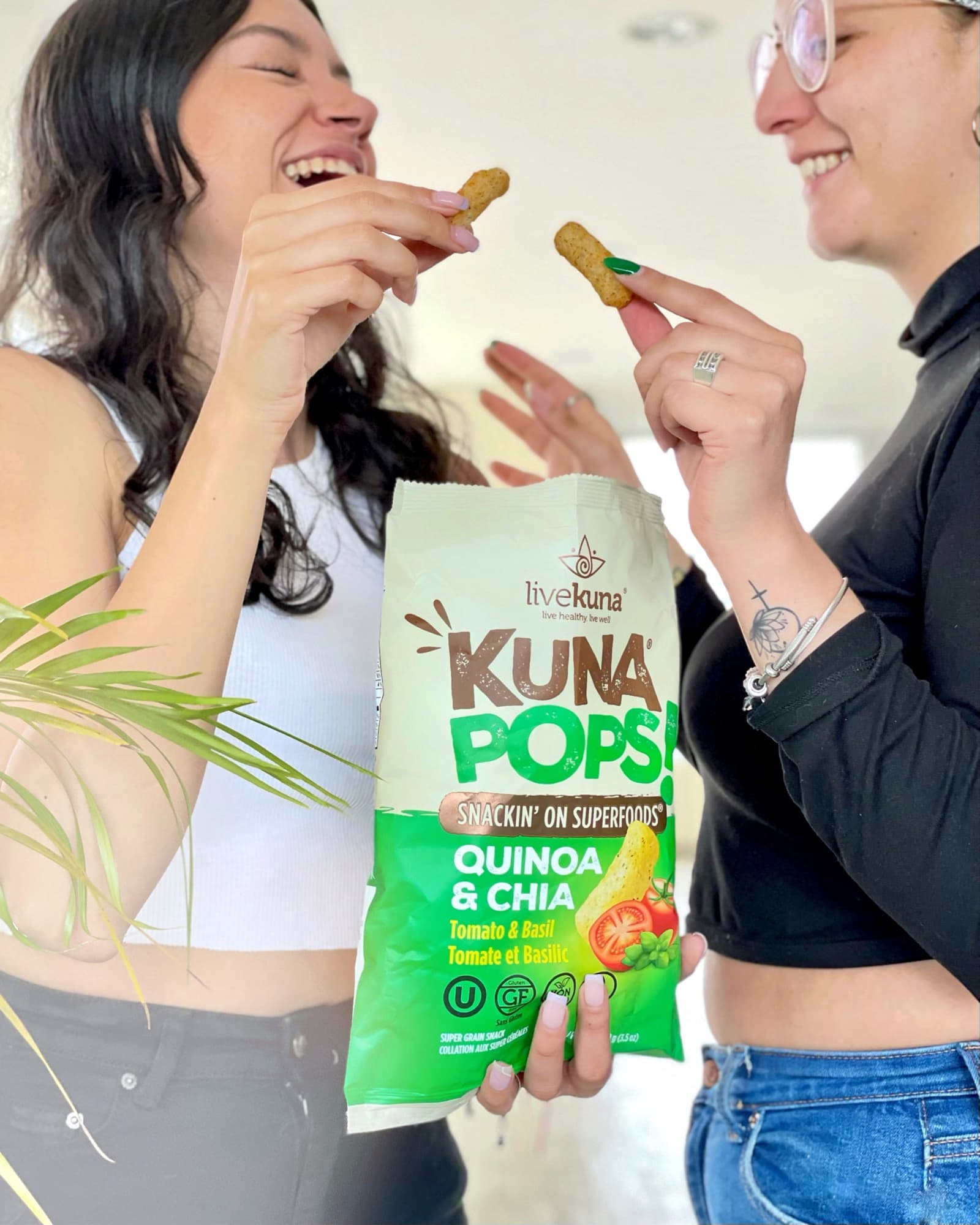 HOW WE DO IT
LiveKuna farms employ regenerative agriculture techniques that help small farmers eliminate waste and produce a higher crop yield, which benefits the farmers, their communities, and consumers.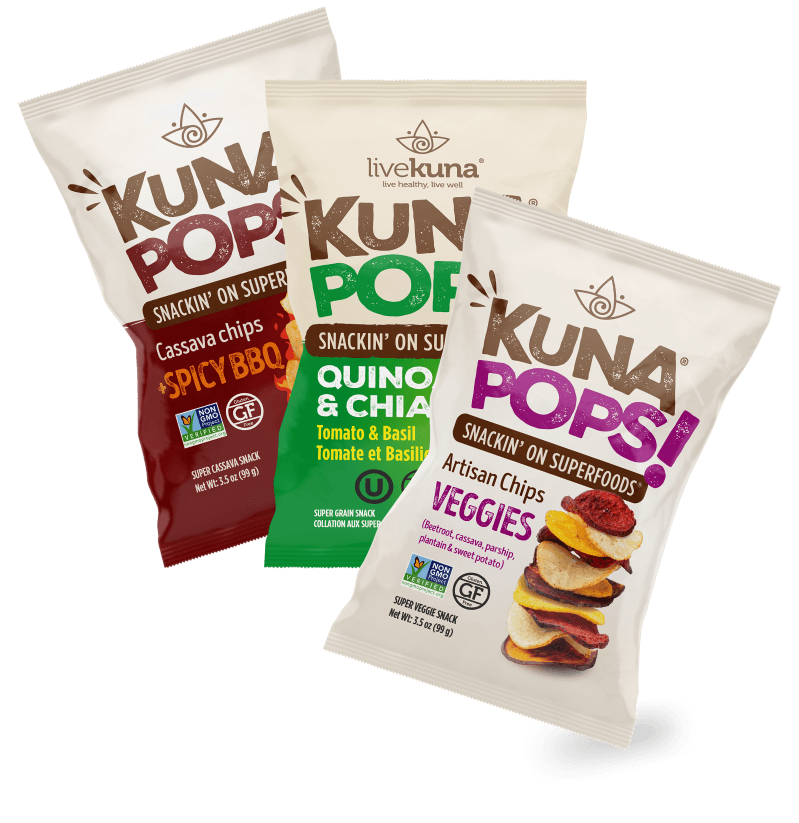 HEALTHY RESULTS
Plant-based KunaPops and KunaPops Chips come in great flavors like White Cheddar, Tomato & Basil and Spicy Chili or Spicy BBQ and Sea Salt. Enjoy the amazing taste — and the extra protein — without the guilt. Snack on superfoods!
Shop Snacks