Plantain Flour Crepes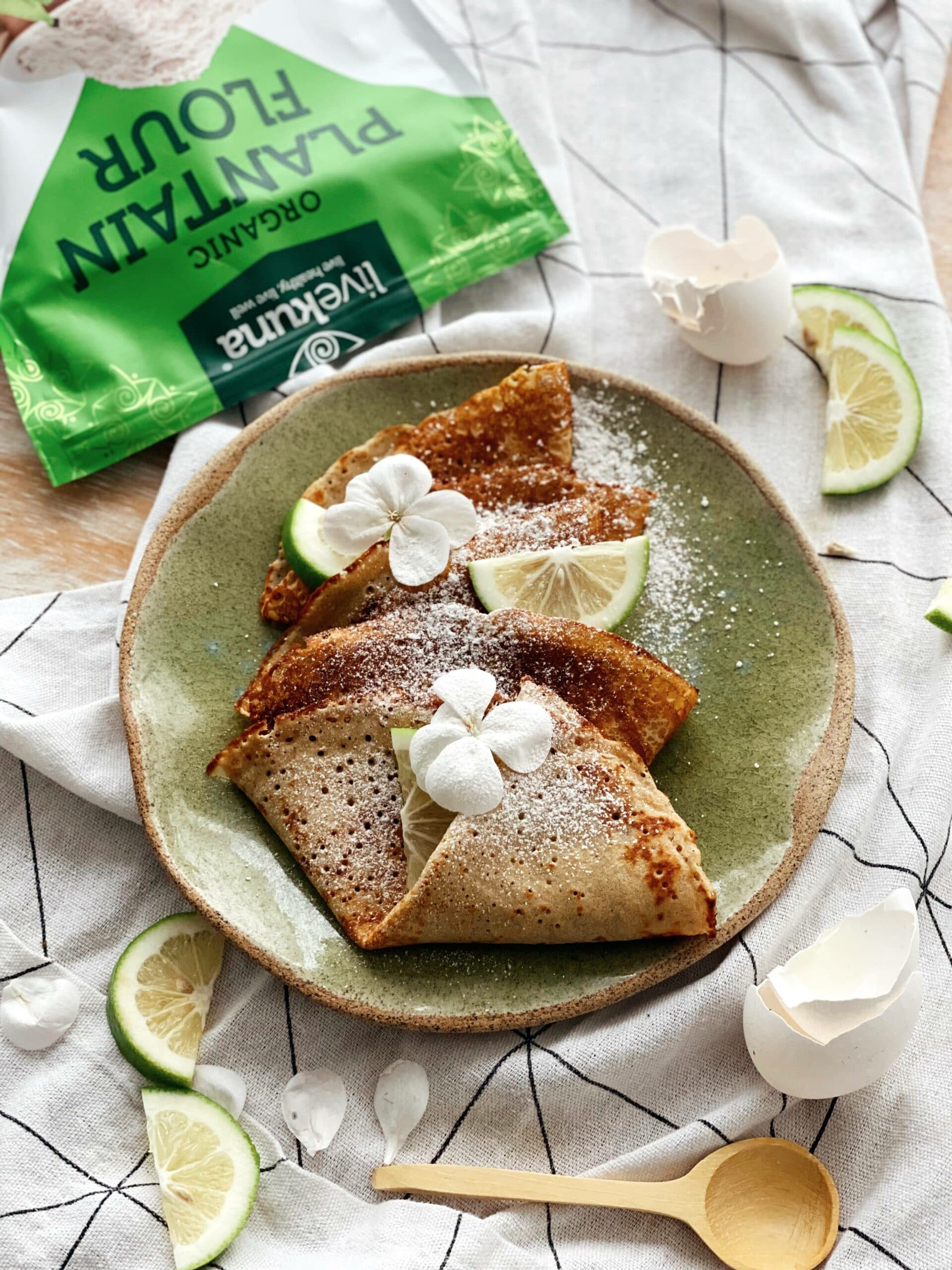 Ingredients
1 egg

1 tsp salt

1 tablespoon sugar or non-sugar substitute 

1 cup dairy or non-dairy milk

¾ cup Plantain flour

4 tablespoons melted butter

Favorite seasonal fruits 
Mix together: 1 egg, 1 tsp salt, and desired sugar or sweetener.
Add in your preferred milk and the plantain flour and mix until smooth.
Add melted butter and mix thoroughly.
Using a ladle, add a thin layer of batter to a hot oiled pan.  Cook until bubbles are formed all over the crepe.
Add your favorite fruits and/or toppings and fold up!