Whole Wheat Quinoa Pastry Roll-Ups with Cranberry Chia Seed Jam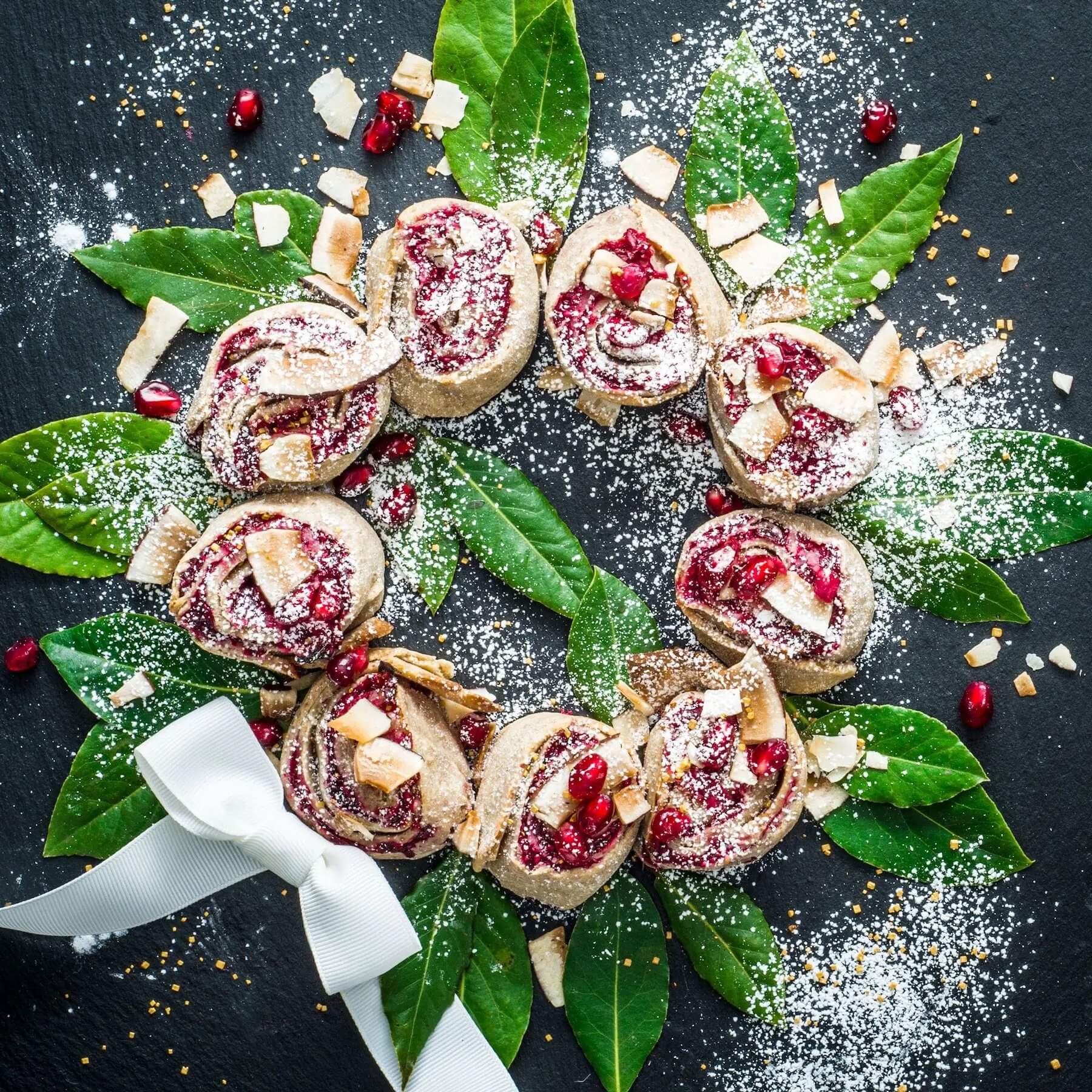 Ingredients
Whole Wheat Quinoa Pastry:

1 cup LiveKuna Quinoa Flour
2/3 cup whole wheat flour
1/4 cup LiveKuna Banana Flour
1 tablespoon coconut sugar
1/2 teaspoon salt
1/2 cup unsalted butter, cold and coarsely chopped
1/2 cup cold water
Cranberry Chia Seed Jam:
1 (340g) bag fresh cranberries
1/4 cup maple syrup
Juice of 1/2 an orange
2 tablespoons water
2 tablespoons LiveKuna chia seeds
Recipe
For the Pastry:
Whisk the flours, sugar and salt together in a large mixing bowl. Add the butter, and using a pastry cutter, cut the butter into the flours until the mixture resembles a coarse meal.
Using a large wooden spoon, stir in the water until a dough forms. Turn the dough onto a well-floured surface and knead briefly to form into a ball.
Flatten the dough into a disc and wrap with parchment paper. Chill for 1 hour.
For the Cranberry Chia Seed Jam:
Place the cranberries, maple syrup, orange juice and water in a small saucepan. Place over medium heat. Let the cranberries cook for 7-8 minutes, stirring occasionally.
Take the berries off the heat and, using a potato masher, smash the berries to form a thick jam-like mixture.
Stir the chia seed into the jam and set aside to cool completely.
To Assemble:
Preheat the oven to 400F.
On a floured surface, roll the dough out to a 1/4 – 1/8 of an inch thick in a roughly rectangular shape.