Fri Nov 18 2022
9 HEALTHY WORLD CUP SNACKS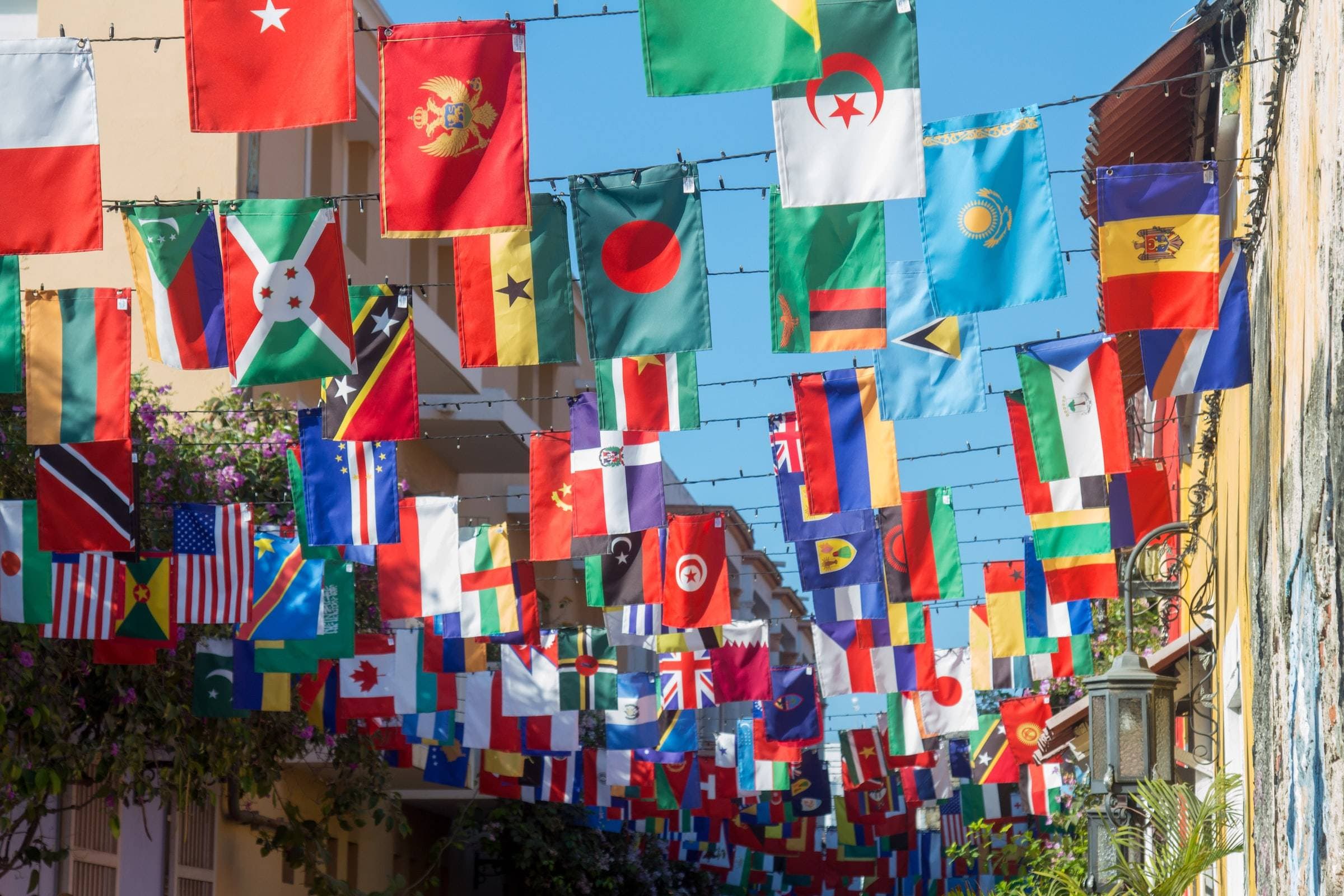 It's World Cup time! Call it soccer or call it football, offices around the world will grind to a standstill and bars will fill up at bizarre times of the day while folks of all nationalities root for their native land or their favorite pro stars as they battle it out on the World Cup 2022 pitch in Qatar. It's also time to whip up your favorite sporting snacks. And to help you from gaining that World Cup weight like you did last time, here are a few of our favorite healthy World Cup snacks, mixed in with some of this year's favorites to win the Cup.
Brazil: Pao de Queijo and Farofa 
Coming into the tournament, Brazil seems to be this year's top team as they seek a sixth World Cup title behind their superstar forward Neymar, captain Thiago Silva and veteran Dani Alves, so we'll start with two Brazilian dishes: Pao de Queijo and Farofa.
For early games, consider Pao de Queijo, a gluten-free Brazilian cheese bread that is often eaten with breakfast. When made properly, these little bread balls are crispy on the outside and filled with chewy cheesy deliciousness on the inside. Simple recipes include milk, eggs, salt, a little vegetable oil, cassava flour and Parmesan cheese, though there are slight variations. You will want to eat them warm, so time your food prep before the game or make them ahead of time, keep them in the fridge and re-crisp them in the oven at half time!
A classic side dish of the Samba nation, Farofa is generally made with an earthy toasted manioc (cassava) flour and blended with eggs, nuts or raisins, salt, pepper, cumin, butter and mmmmm bacon. Try using organic Green Banana Flour from LiveKuna as a yummy substitute that features healthy resistant starches and aids digestion. Kick up the sweetness in this gluten-free dish by adding diced bananas.
France: Crepes 
Of course, no international soccer tournament is complete without the French, who claimed the 2018 World Cup title with a 4-2 win over Croatia. The defending champs used an own goal from Croatia and a controversial penalty kick for a 2-1 lead at the break before pulling away in the second half.
With the Cup in full force, French-inspired watch party hosts may want to throw in the delicate flavors of crepes, which can be sweet or savory. Check out our healthy gluten-free crepes recipe that features Plantain Flour as an alternative for regular flour. Ladle out those thin little layers of heaven and watch them start to bubble. Add your favorite fruits and toppings and fold them up. Gooooooaaaaal!
Spain: Salsa Verde 
Spain brings a load of young talent into the World Cup after a narrow loss to France in the 2021 UEFA Nations League final, led by stars from Barcelona, Atletico Madrid and Real Madrid.
Nothing says party time like a dip with a Spanish flair. And while the Spanish side is known as La Roja, it's the Salsa Verde you want on your snack table. Pair your Salsa Verde recipe (we recommend parsley, cilantro, jalapenos, a generous helping of garlic, olive oil, salt and pepper with anchovies or capers to taste) with your favorite LiveKuna Tortilla Chips! Choose from Blue Corn Tortilla Chips with Quinoa, Tortilla Chips with Chia, or go green on green with Tortilla Chips with Greens (spinach, spirulina and kale)!
Portugal: Bolo de Arroz 
Manchester United superstar Cristiano Ronaldo leads Portugal into Qatar, and The Selection of the Shields expect to make it out of their group and into the brackets despite frequently underperforming on the World Cup stage. 
But your party platter won't underperform when you serve Bolo de Arroz, a mildly sweet rice cake with a refreshing lemony zest. These Portuguese bakery staples are made with rice, butter, milk, eggs and flour. Try the LiveKuna Quinoa flour, which is high in fiber, protein and other nutrients, as a replacement for regular wheat flour and stay light on your feet through the Cup.
Argentina: Tortas Fritas
It's tough to count out Lionel Messi and the Argentinians, who are riding a 35-match unbeaten streak into World Cup 2022 in Qatar. The legendary Messi has confirmed that this, his fifth World Cup, will be his last.
Not messy at all, Tortas Fritas are a traditional simple dough biscuit rooted in the history of Argentinian gauchos. (Use a gluten-free LiveKuna flour in place of all-purpose flour.) The warm, puffy golden biscuits are often served with a sprinkling of sugar and fruit jams or dulce de leche on the side. 
Ecuador: Superfood Puffs and Chips
Ecuador is one of six Latin American teams to qualify for the World Cup. And after an eligibility scare and a court battle with Chile, they will take the pitch in Qatar. Of course, we have a "rooting" interest in Ecuador, as many LiveKuna products were created using the superfoods and ancient grains that naturally take root there.
With KunaPops you can snack on superfoods sustainably grown by local farmers in Ecuador. Choose from Spicy Chili or Tomato & Basil Superfood Puffs made with a base of Quinoa and Chia, or our kicking Spicy BBQ or Sea Salt Cassava Chips. You'll be reaching for these healthy options more than a World Cup ref reaches for his red card — with no penalties!
United States: Chicken Fingers 
The Americans haven't played a World Cup game since 2014 after an embarrassing loss to Trinidad & Tobago kept them out of the 2018 tournament in Russia. With a tough match against England, their young team hopes to get past the qualifying round with wins against Iran and Wales. And what do young teams like? Chicken Fingers.
Chicken Fingers are a classic for any sporting event but maybe especially one where you can only use your hands on the food! And yes, they can be healthy if properly prepared. While the U.S. team isn't guaranteed to score, we've got a great recipe for gluten-free Chicken Fingers that is sure to score with your guests. Choose your favorite KunaPops and crush them up in one bowl. Whisk an egg up in another, and pop a cup of LiveKuna Quinoa flour in a third. Cut your chicken into strips and coat them with flour, egg and then KunaPops before air-frying or pan frying with olive oil. 
Italy: Flatbread Pizza
And last, we come to Italy. And you are right: Italy will not play in the big tournament. They are missing their second straight World Cup after a shocking loss to North Macedonia in the qualifying rounds. But if you want to pay tribute to the reigning European champions with a snack that qualifies as a favorite with your guests, try some flatbread pizza.
Use a gluten-free flour to create your flatbread pizza dough, then top with your favorite cheese and toppings for a delicious, healthy World Cup snack. Try provolone, mozzarella, Parmesan or fontina cheese (or combine them) with a little olive oil. Try a Mediterranean style with a pesto and artichoke hearts or let guests customize their own with their favorite healthy toppings like peppers and onions, tomatoes, garlic and arugula. That way, at least Italy makes it to the party!